This chicken taquitos recipe is baked with Mexican street corn (elote)! They are extra crispy and packed with lots of yummy filling.
Forget those little frozen taquitos mom used to make for you and your friends after school, this is the ultimate taquitos dinner recipe you can serve your family!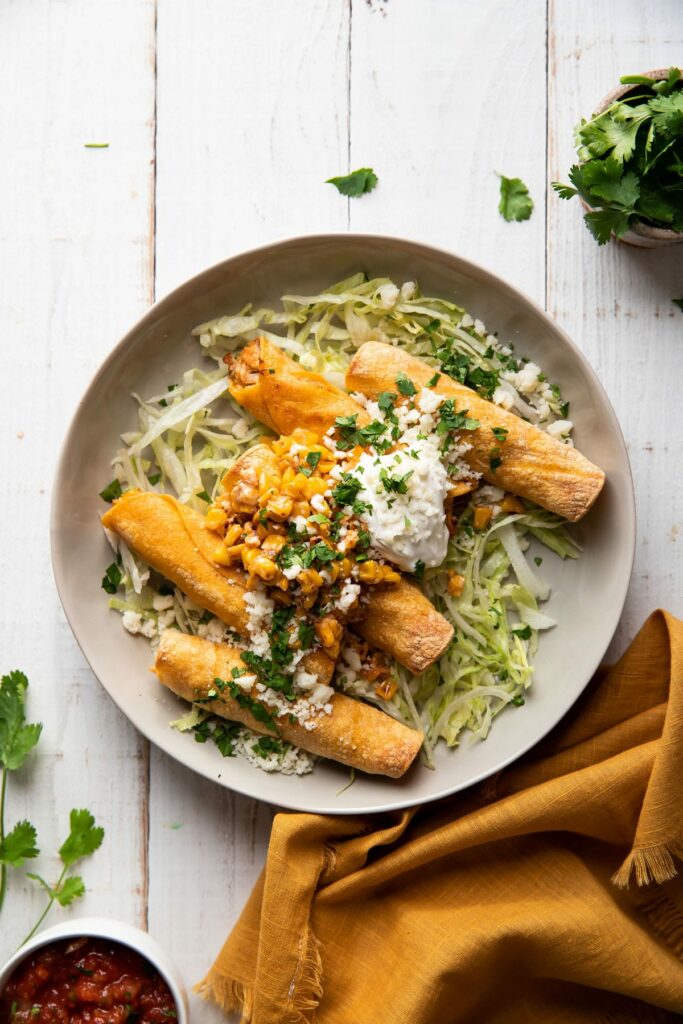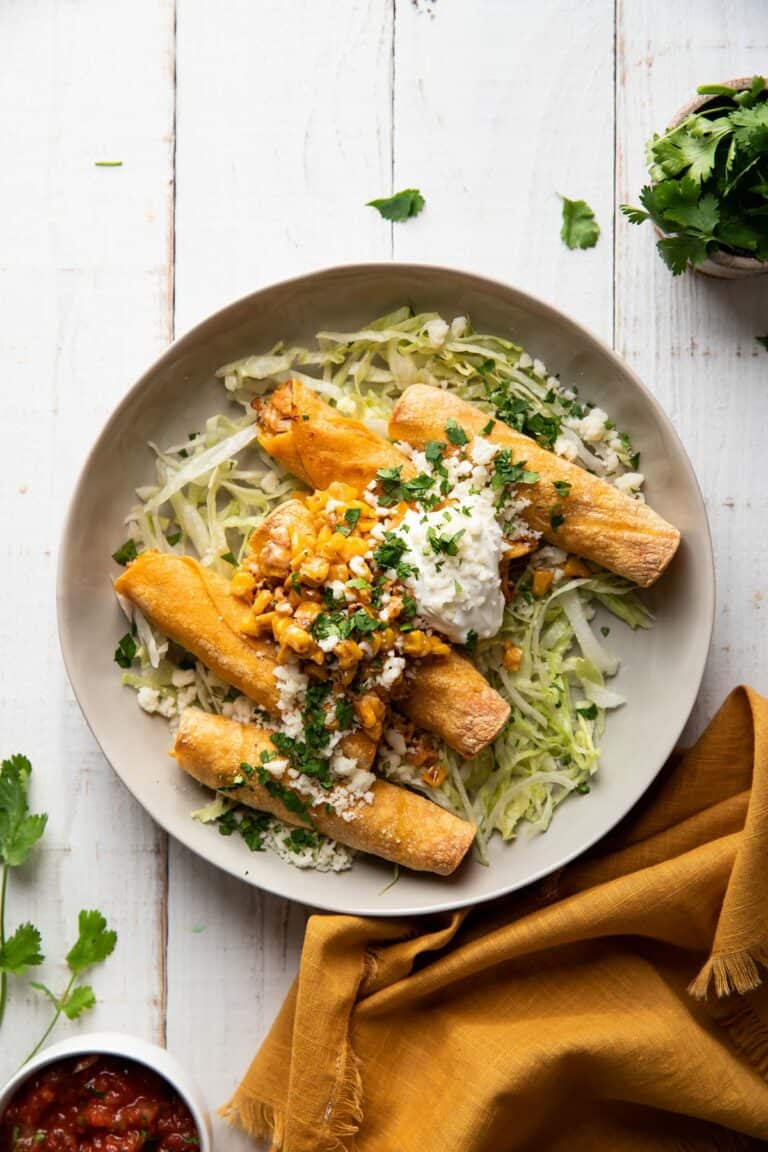 This chicken taquitos recipe is super easy to make. Like, beyond easy. Each taquito is made up of a corn tortilla, filled with juicy seasoned and shredded chicken and a Mexican street corn mixture. So everything is stuffed inside and totally addicting.
Chicken taquitos are just one of those classic staple after school snacks. You and your friends could eat an entire box of frozen taquitos in one sitting. But I want you to forget all of that now.
These are like taquitos 2.0 and they are awesome!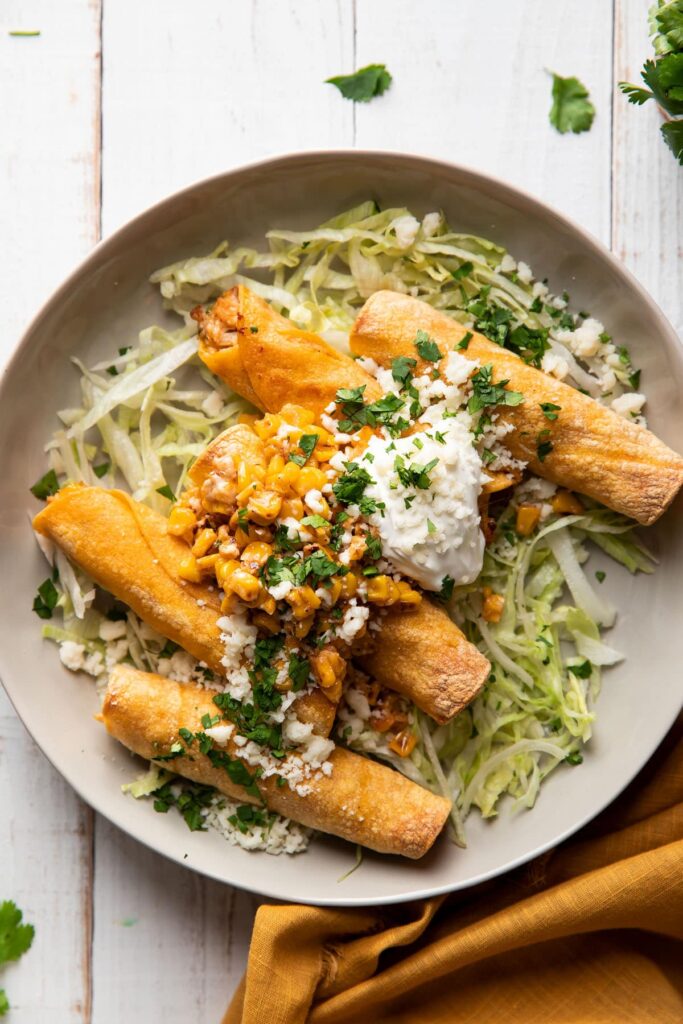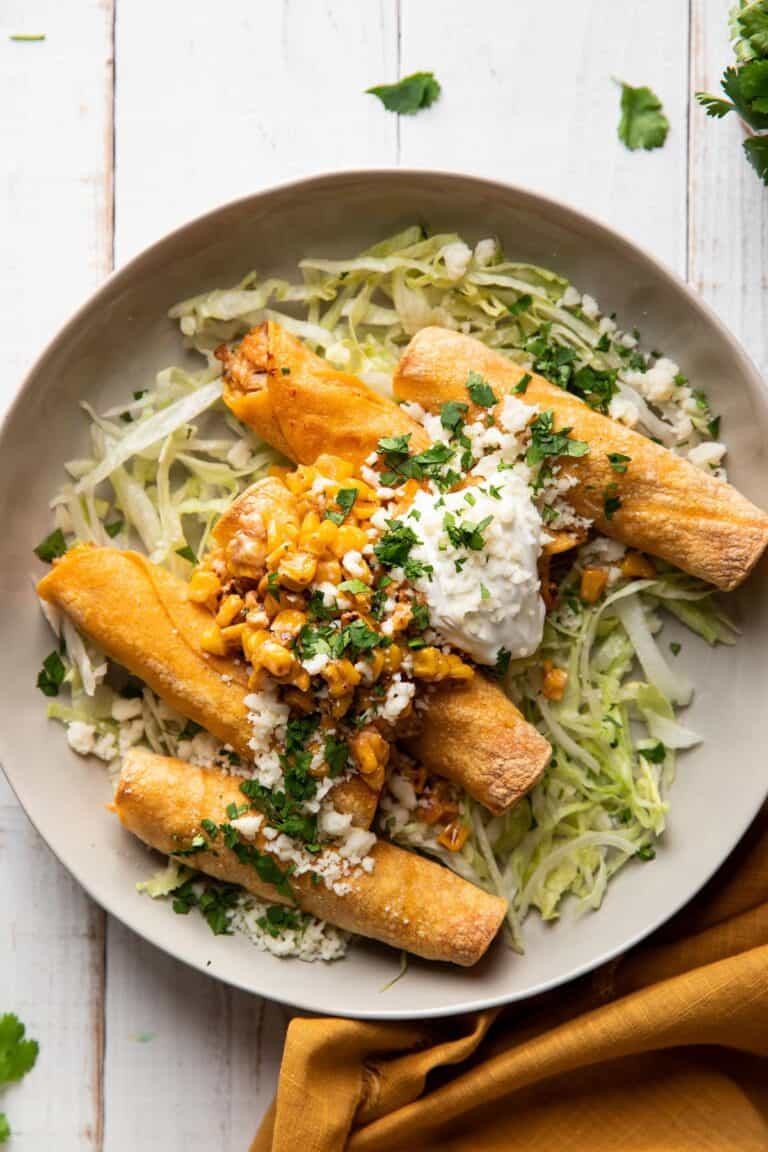 For starters, these chicken taquitos are baked not fried. And if you are wondering, they get crispy!
We'll be using corn tortillas, not flour tortillas.
If you are familiar with the taquitos from Costco or even the Cheesecake Factory taquitos, you will never want them again because these are the best homemade chicken taquitos!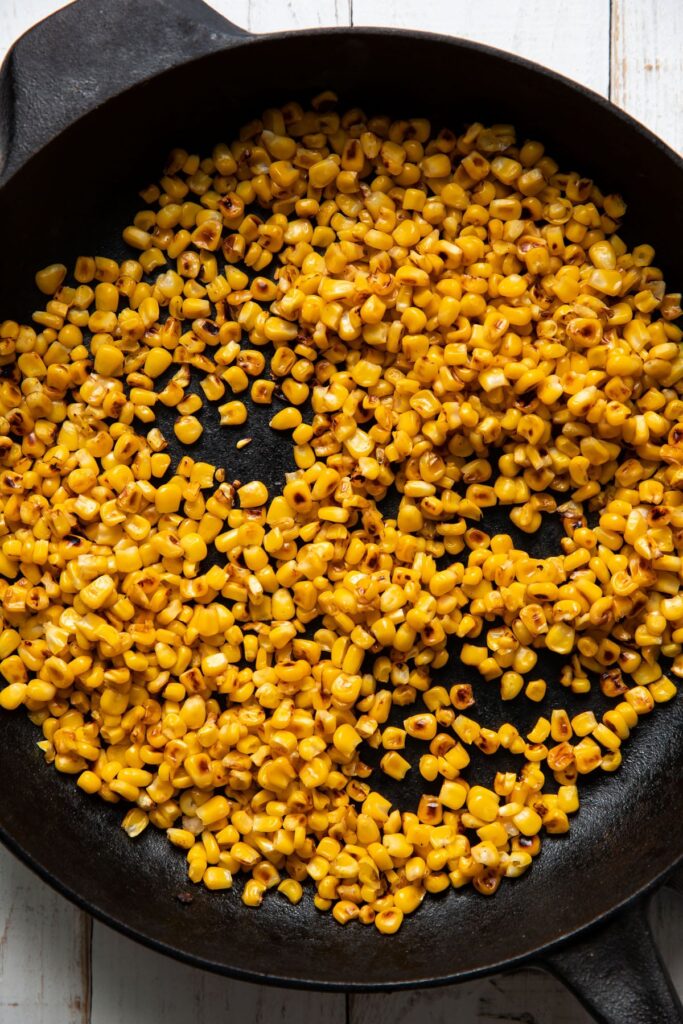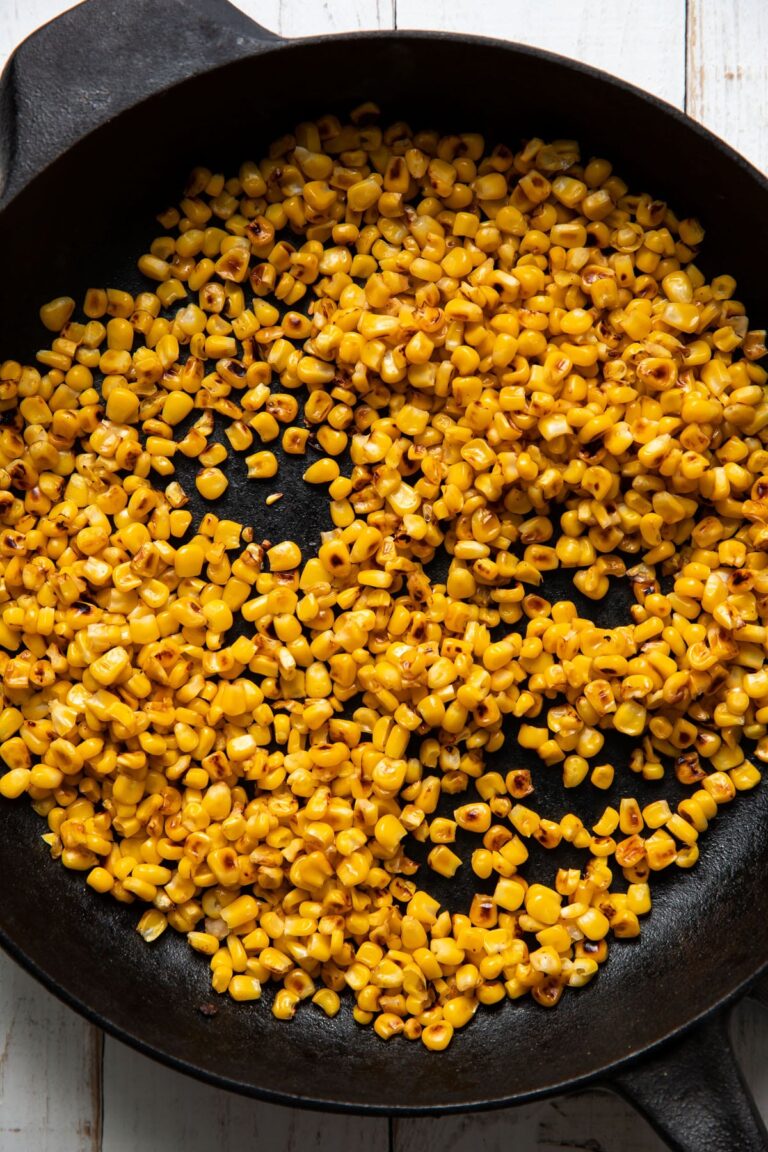 I should mention how perfect they are the next day for lunch or you can freeze the leftovers (if there is any!) and heat them up another day for a quick family dinner.
My family friendly dinner rating on this is a 5 star, my kids gobble these up without a single complaint!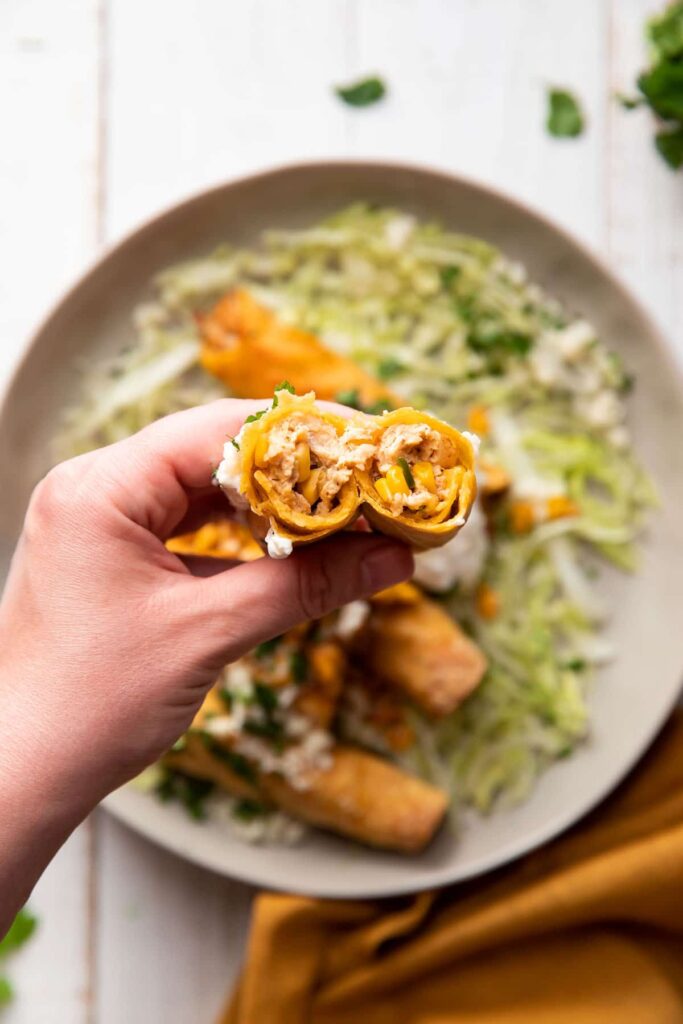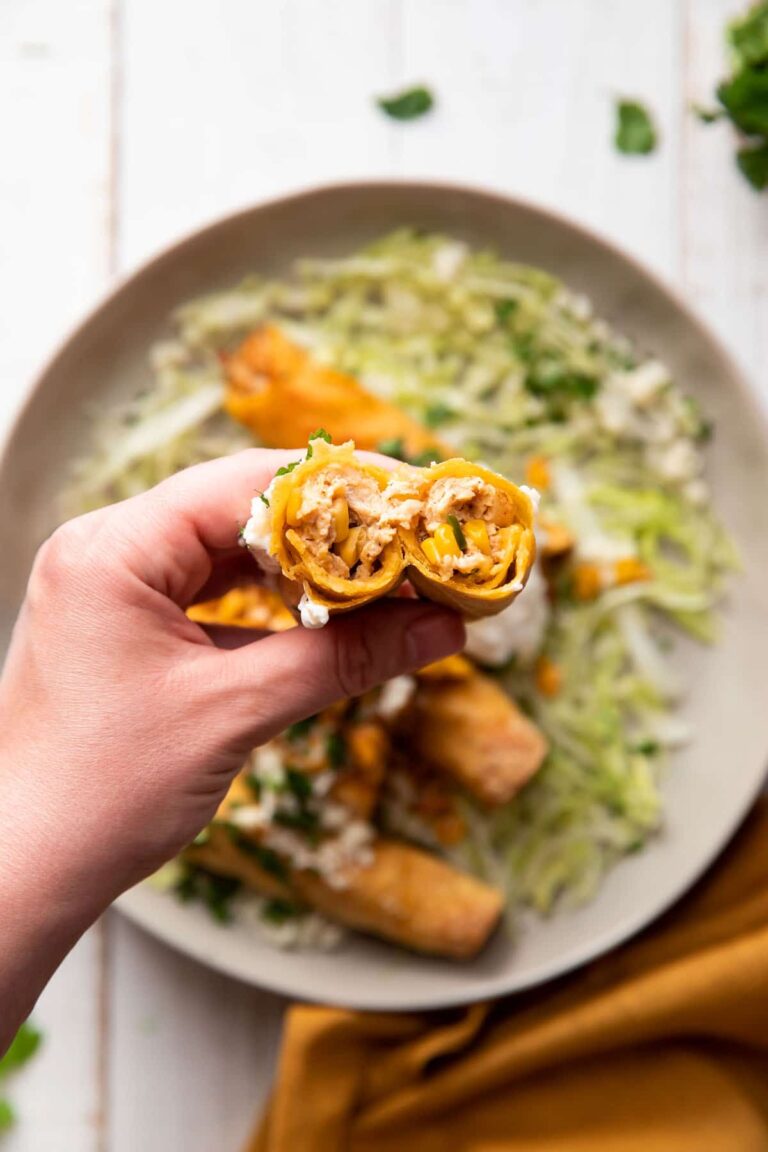 Taquitos are a Mexican based recipe. They consist of a corn tortilla stuffed with a filling, then tightly rolled into a cylinder shape.
Baked taquitos a bit lighter and don't end up greasy like fried ones. And if you make them right they will still get crispy.
Mexican street corn is traditionally known as elote and boy is it good! Elote is hot corn on the cob that has been slathered with mayonnaise, crema (or sour cream), spices and cotija cheese, which is a Mexican cheesy thats crumbly and melts really well.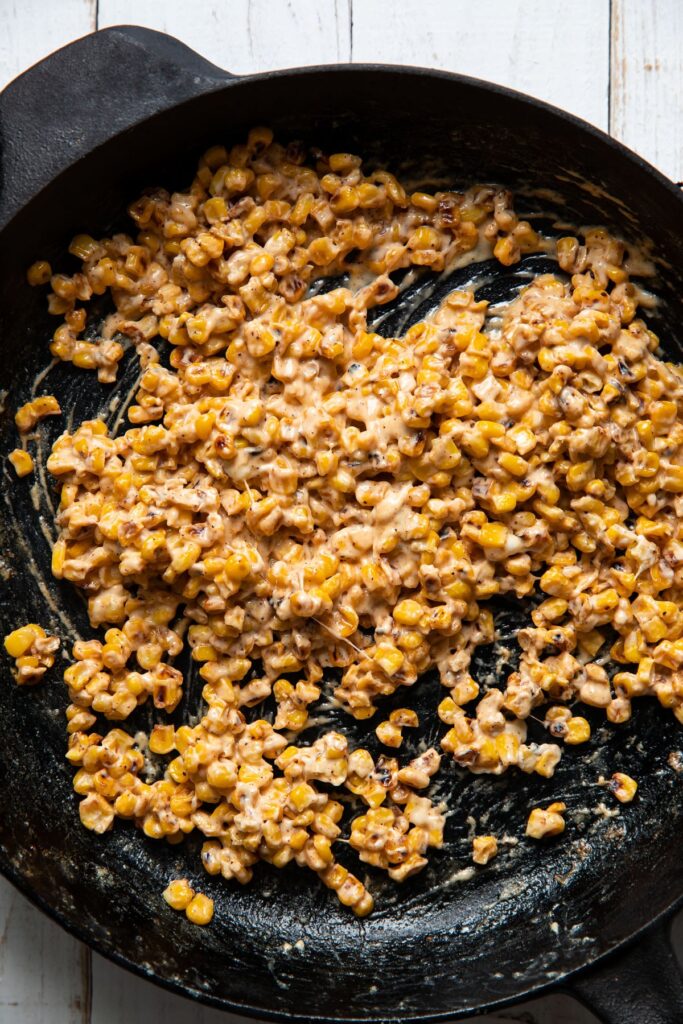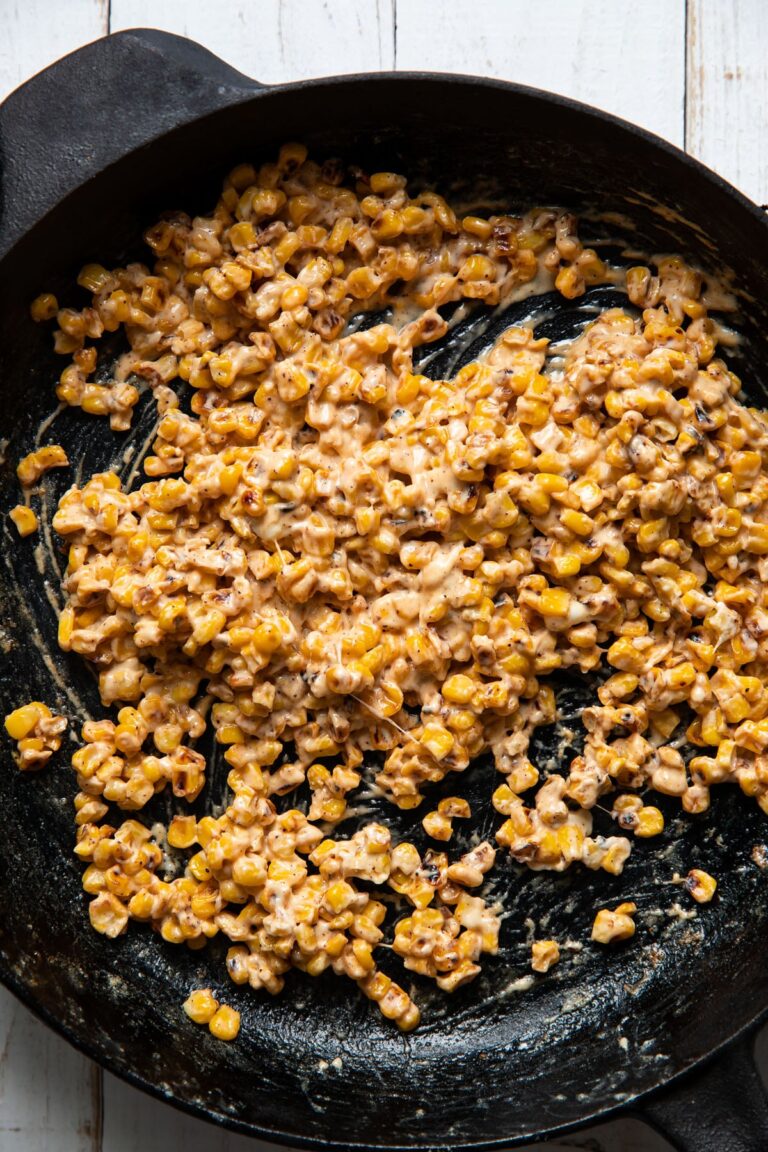 Here's what's in this Mexican street corn for these taquitos:
Frozen Corn
Sour Cream
Mayonnaise
Chili Powder
Cotija Cheese (you can use feta cheese as a substitute)
Lime Juice
Flautas vs. Taquitos
Flautas and taquitos look almost identical. So, the difference between a flauta and a taquito is that flautas are made with a flour tortilla and taquitos are made with a corn tortilla.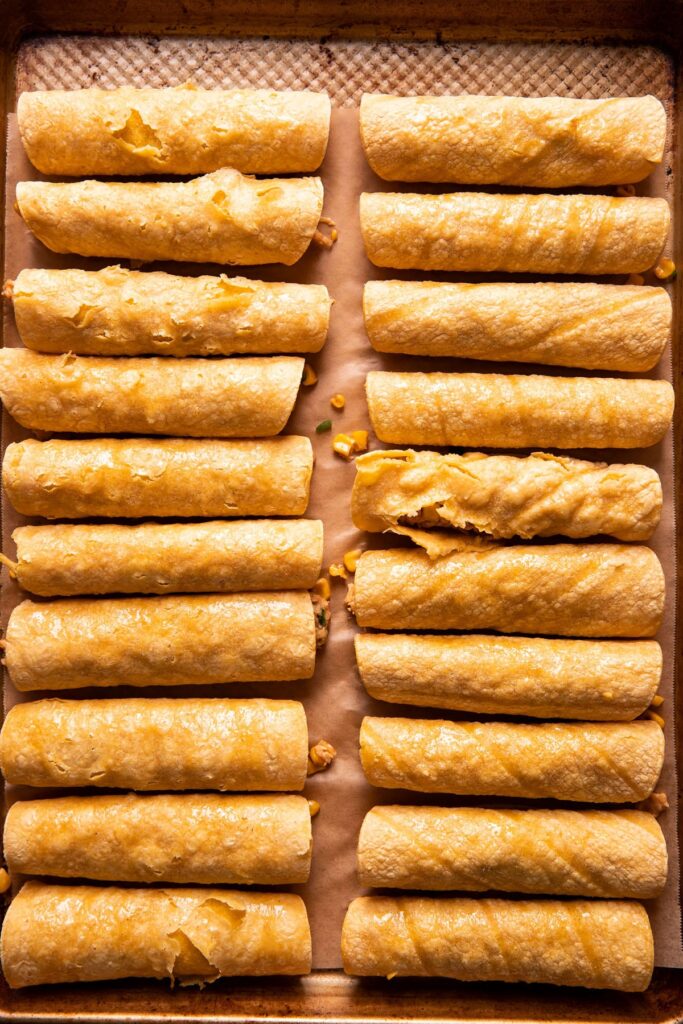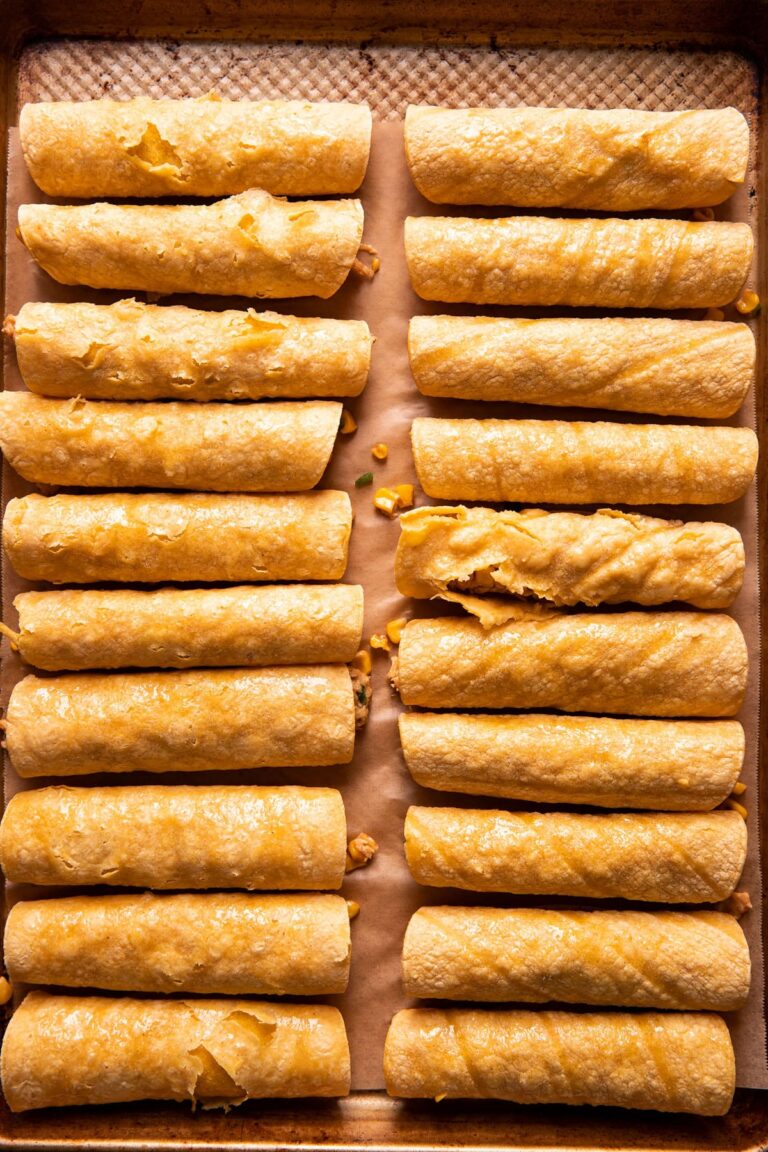 Each tortilla is rolled up the same way and they both have a filling inside.
It's a personal preference which you like the taste of better. If you have a gluten sensitivity being able to use corn tortillas is the route to go. So you'd definitely want to make taquitos vs flautas.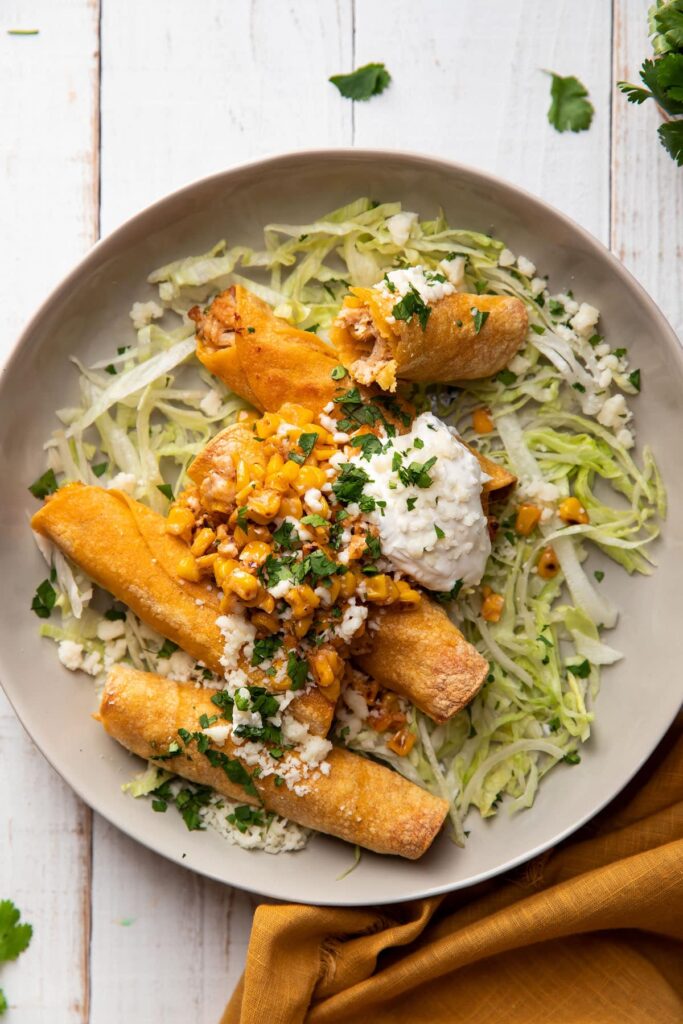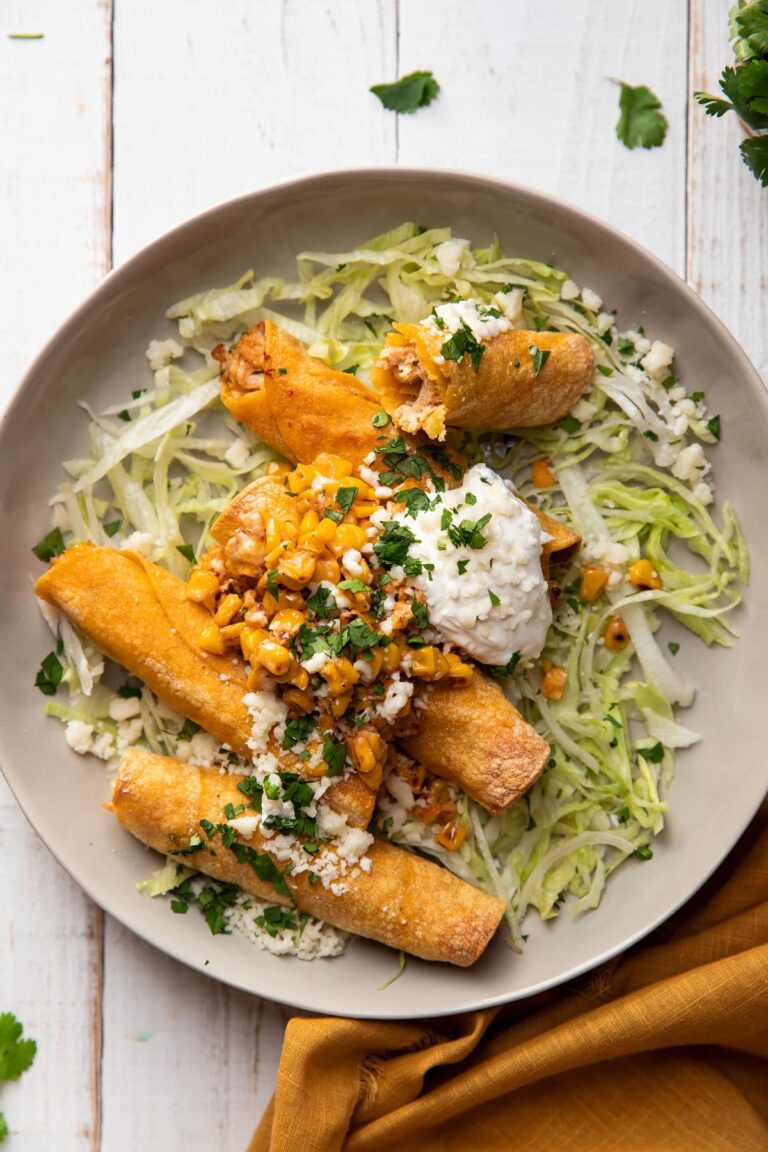 Quick Instructions
Here are some simple steps to making this chicken taquitos recipe:
Heat the corn tortillas in the microwave, with a damp paper towel over top to get them warm and softened
Lay 6 corn tortillas out at a time on a clean countertop
Spoon some of the taquito chicken and Mexican street corn filling in each one, being mindful not to overfill or they won't roll easily and could crack (see my photo, oops!)
Line the chicken taquitos up, seem side down on a parchment paper lined baking sheet
Use a pastry brush or basting brush to brush on some oil over top of each taquito
Bake until crispy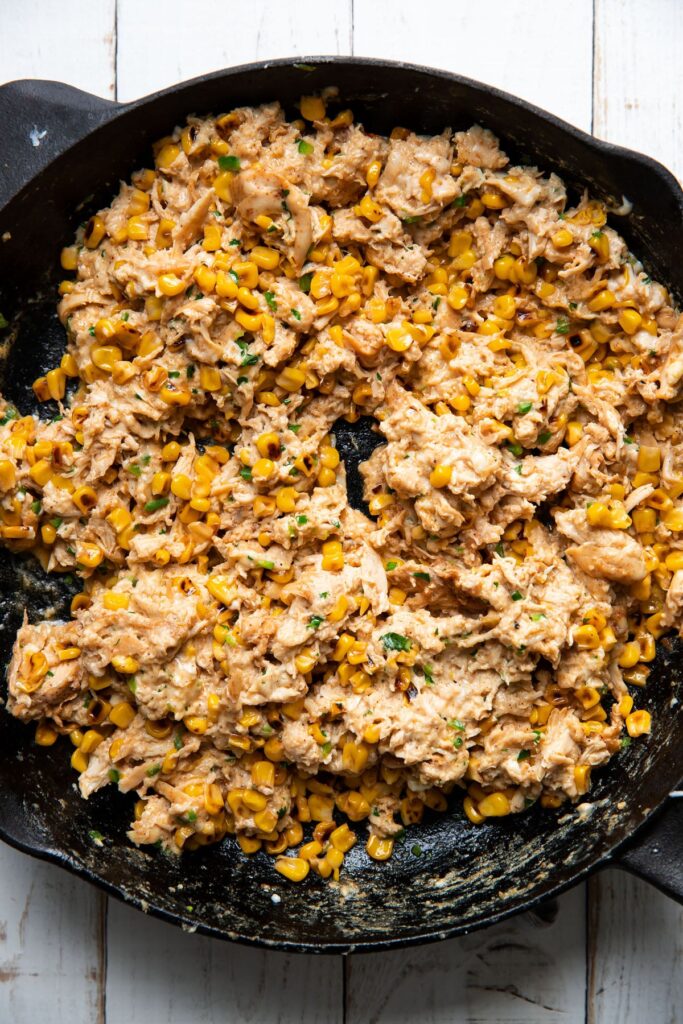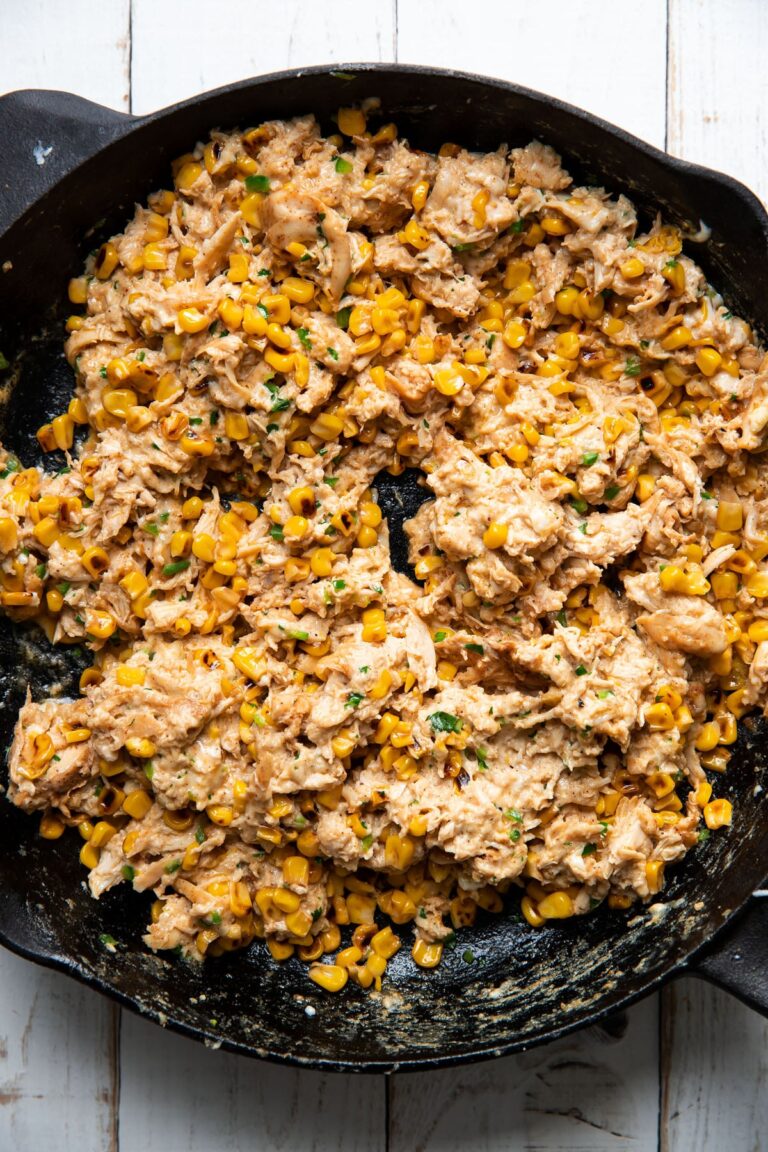 Serve With
Serve your chicken taquitos with these super popular frozen strawberry margaritas and a big batch of homemade pico de gallo! Don't forget the sour cream and some finely chopped iceberg lettuce.
If you want to eat them for dinner they are super filling. But if you want to make them for something to snack on or an appetizer for a party, that would work really well too!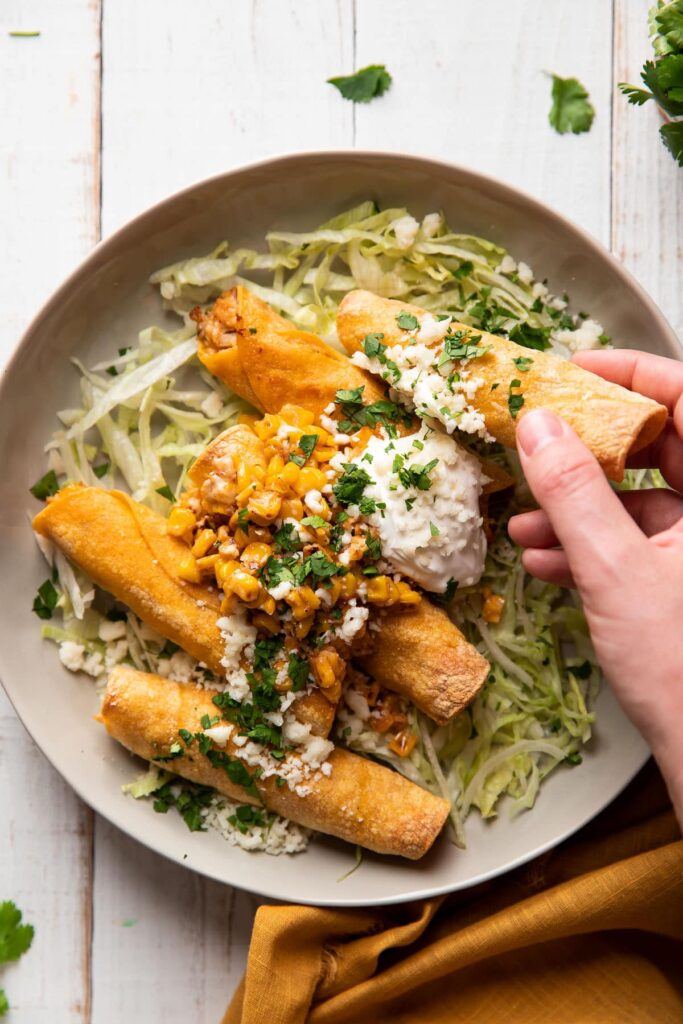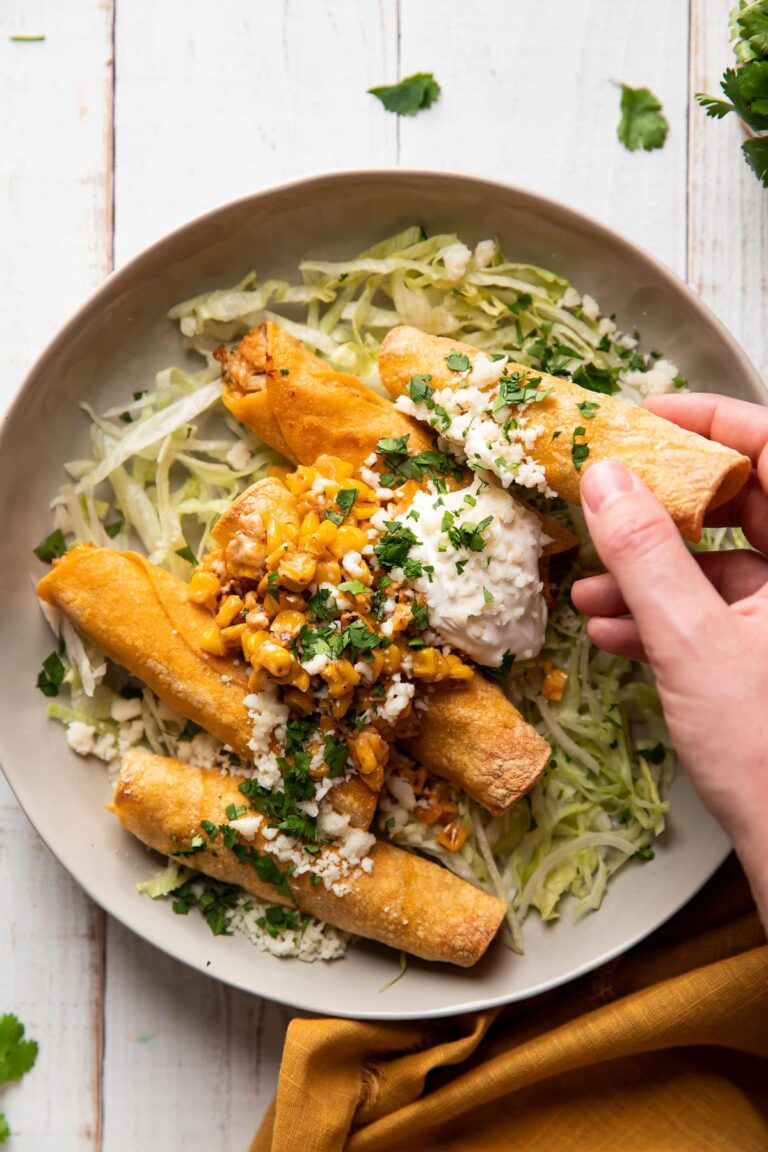 Make sure to follow the Modern Crumb Board on Pinterest for lots of yummy meal inspiration! Be sure to subscribe to the free newsletter below, to receive updates when new recipes post to Modern Crumb.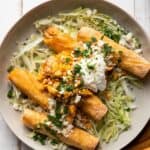 Print Recipe
Chicken Taquitos Recipe Baked With Mexican Street Corn
This chicken taquitos recipe is baked with Mexican street corn (elote)! They are extra crispy and packed with lots of yummy filling.
Ingredients
1

lb

chicken breast

boneless, skinless

Olive oil

20

corn tortillas

3

c

frozen corn

thawed

1/4

c

sour cream

1/4

c

+ 1 tbsp mayo

1/4

tsp

chili powder

1/2

lime juiced

1/2

c

cotija cheese

crumbled

6

oz

jack cheese

grated

1

jalapeno

diced

Handful of cilantro

chopped
chicken seasoning
1/2

tsp

cumin

1/2

tsp

chili powder

1/2

tsp

garlic powder

1

tsp

salt
Instructions
Preheat oven to 425

Lay the chicken on a baking sheet covered in parchment paper, drizzle olive oil over top

Sprinkle the chicken with the chicken seasoning, mix it all around so the chicken is coated

Bake for 20 minutes

To make the Mexican street corn grab a pan and heat it over med/high heat

Add 1 cup of corn at a time, to char the edges and then remove it to a plate

Repeat with all of the corn

Turn the heat to low

Add all the corn back in to the pan

Add the jalapeños, sour cream, mayo, 1/4 tsp chili powder, 1/2 lime juiced, 1/2 c cotija cheese

Mix this all around until its melty

Shred the chicken with two forks and add it to the pan, along with the jack cheese and cilantro

Toss it all together

Place the corn tortillas on a plate and cover with a damp paper towel

Microwave until they are soft and warm

Line a clean baking sheet with parchment paper

Lay out 6 at a time

Spoon some filling on each and roll up tight

Place on the baking sheet seem side down, repeat with the rest

Use a basting brush to brush on some oil

Bake for 15 minutes

Remove from the oven and serve
Mexican Themed Recipe Inspiration