This frozen strawberry margaritas recipe is beyond easy to make and so refreshing. Just a few ingredients and a blender is all you need! Everyone will be begging you for the recipe.
And since these only take 5 minutes to whip up your biggest decision will be whether to make baked chicken taquitos, mexican street corn enchiladas or super creamy and cheesy jalapeño cream cheese enchiladas for dinner.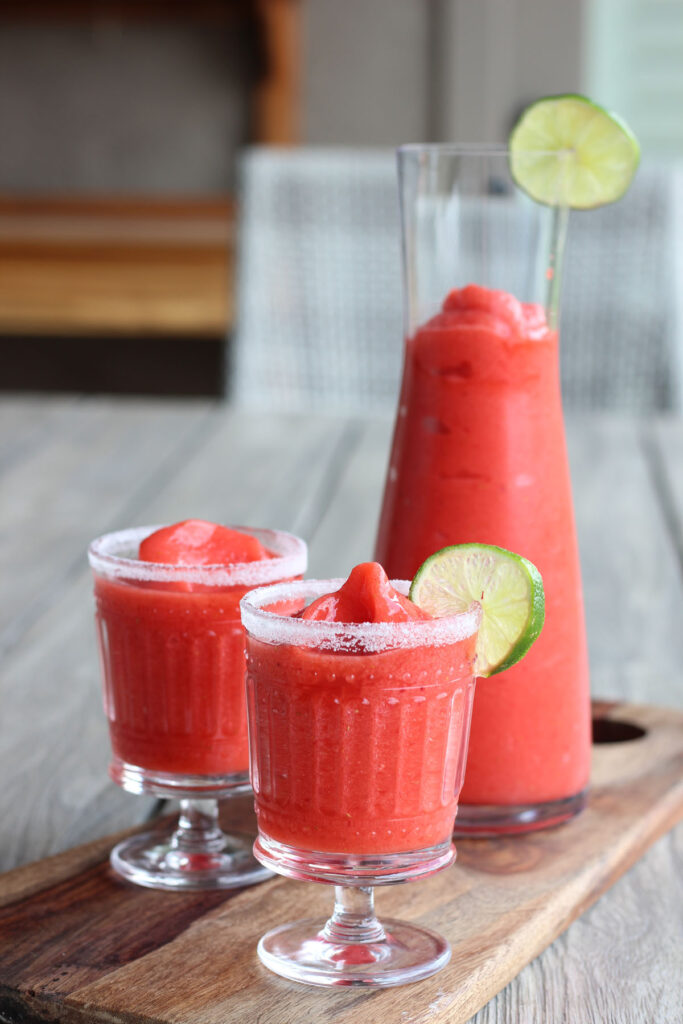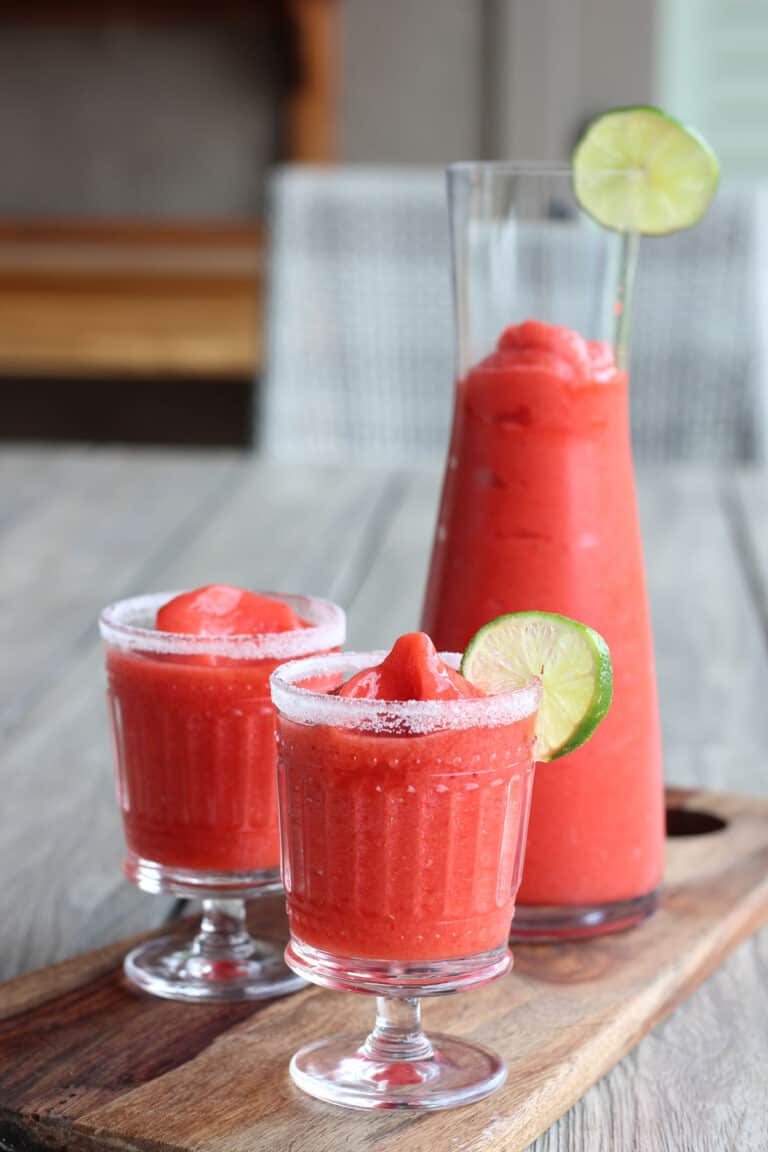 These are famous. I constantly have people ask me how I make my frozen strawberry margaritas! The truth is, it's super easy and takes only a handful of ingredients.
But there's just something about the combination that is so good.
You know how in some recipes you just throw stuff together, well this is not one of those, it's important to follow the recipe for the amounts for the perfect flavor.
This recipe for strawberry margaritas is tangy and sweet but not overly sweet. Super cold, which is perfect when it's blistering hot out (all of us in Arizona).
I've been making these margaritas the same way for the last 10 years and they turn out perfect, every single time.
And if you ask my Grandma, these are the absolute best – isn't that the ultimate test? When your family loves something. She had thirds, I love her.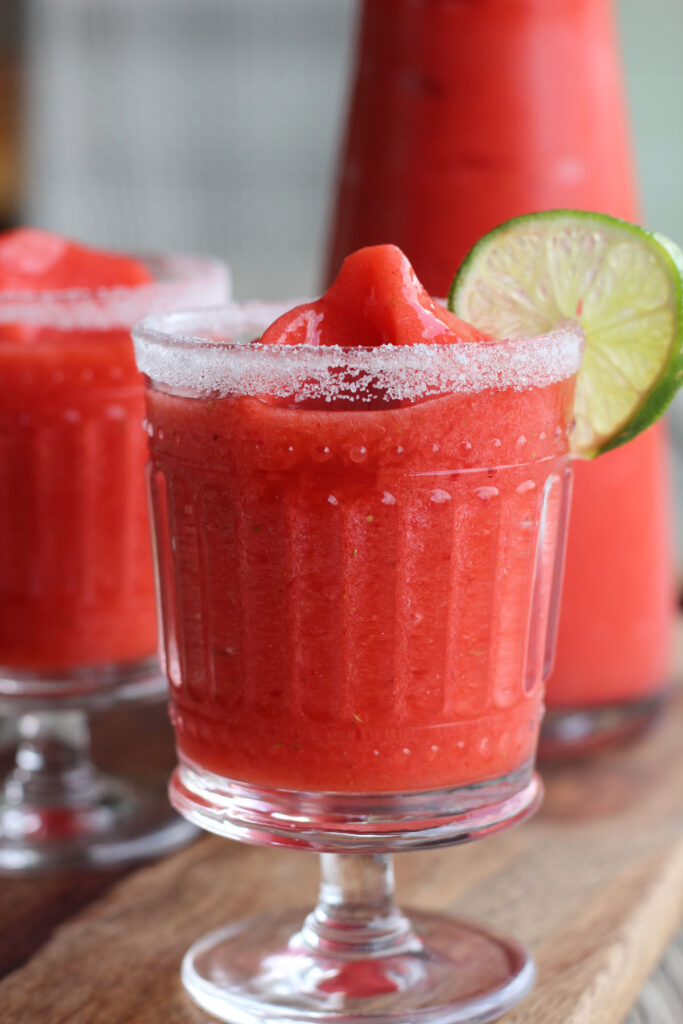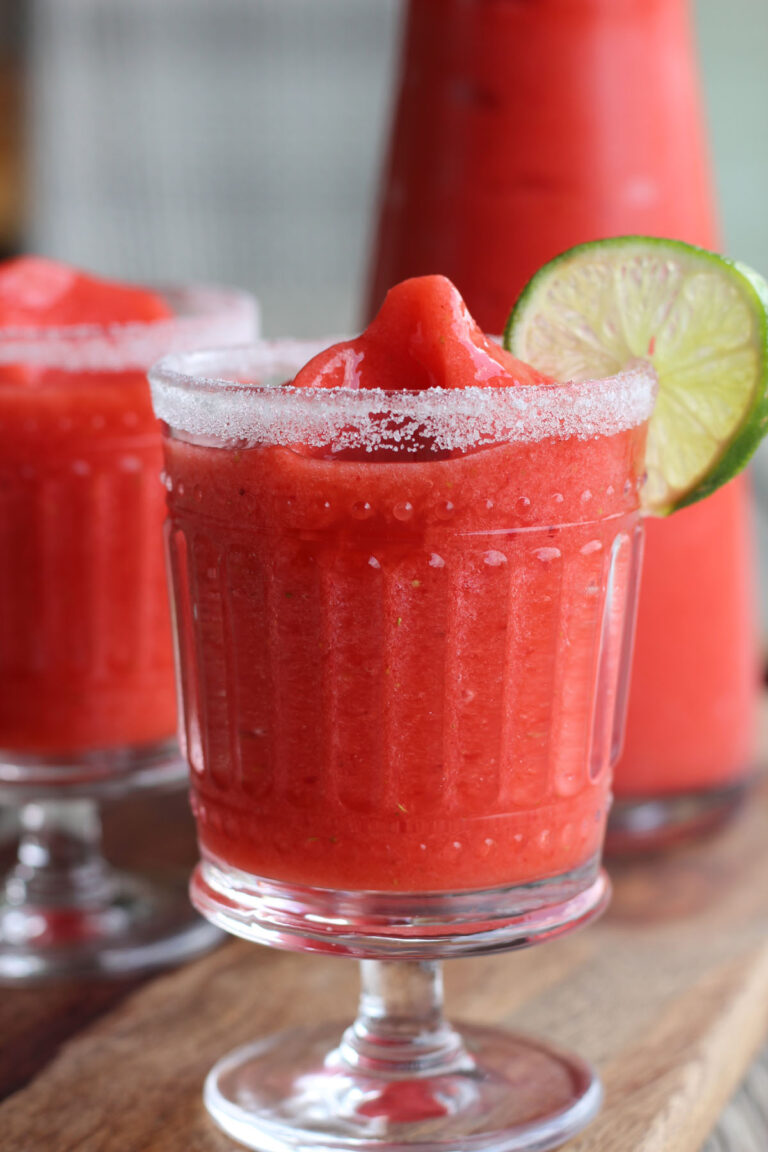 What Makes These Margaritas so special?
All margaritas are definitely not created equal.
Have you ever gone to a restaurant and your margarita tastes like pure sugar, or worse, a cheap mix or syrup, I'll pass on that, how about you!?
My margarita's are made with fresh and frozen strawberries. Absolutely no strawberry margarita mix here. And that's the secret to a perfect margarita, no mix.
My mouth is literally watering just thinking of these. Refreshing and chilly, perfect for a warm summer night.
Cinco de Mayo is coming up and these are always a hit when I bring them to parties! The only complaint is once the pitcher is empty.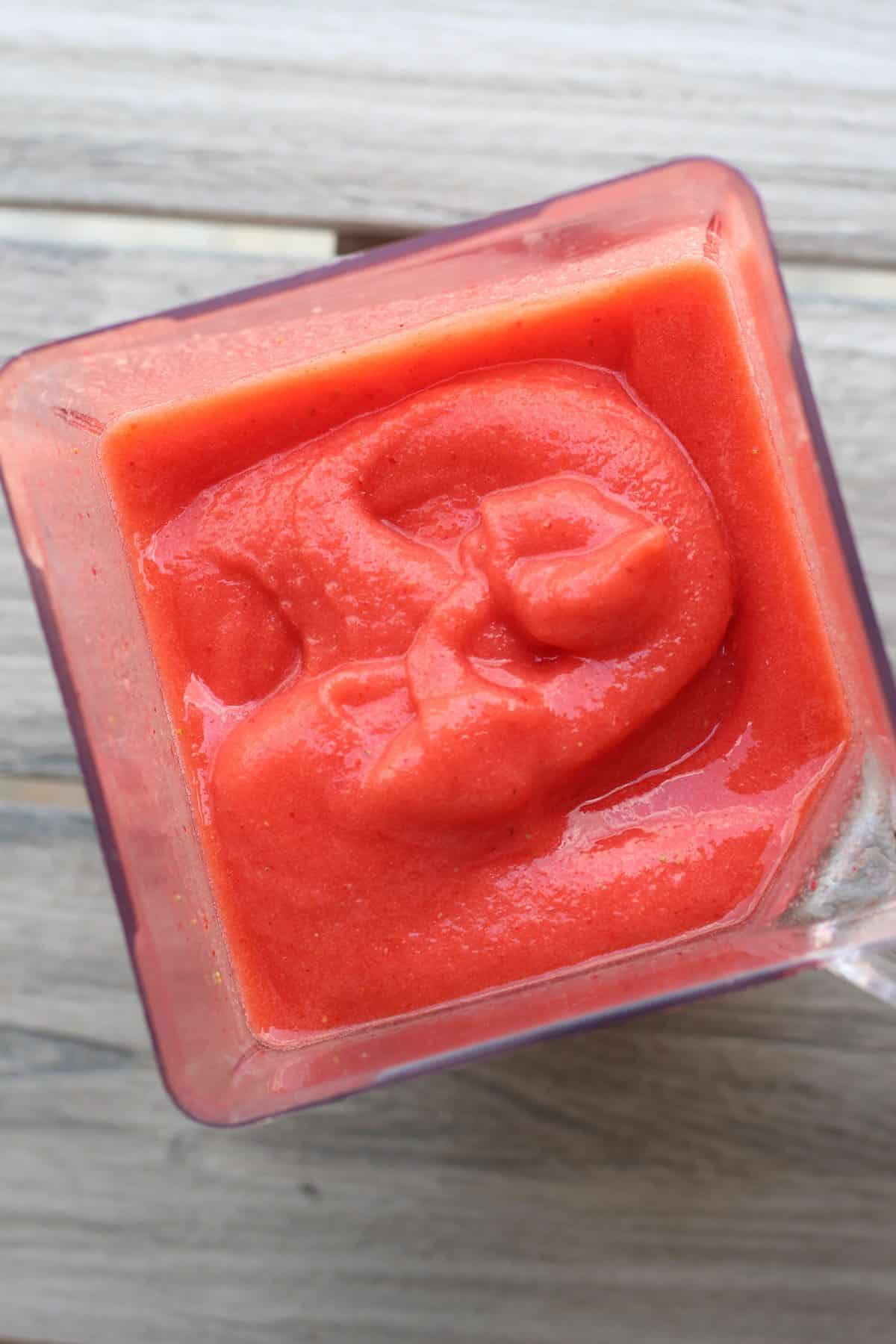 Strawberries,Why Fresh and Frozen?
I love the fresh taste of the strawberries, like someone just made my margarita and plucked the strawberries right off of a bush.
The reason why I use some frozen in this recipe for strawberry margaritas is so that you'll need to use less ice and you get a better concentrated punch of flavor!
So why not just all frozen? Listen, it just works. When you don't add the fresh margaritas you can taste the difference. Trust me.
Honestly, I think the first time I ever made these (over 10 years ago) I had a bit of fresh strawberries in the fridge so I just used them up!
There wasn't even a rhyme or reason but because they were so amazing, I made them the same every single time.
Why mess with a good thing?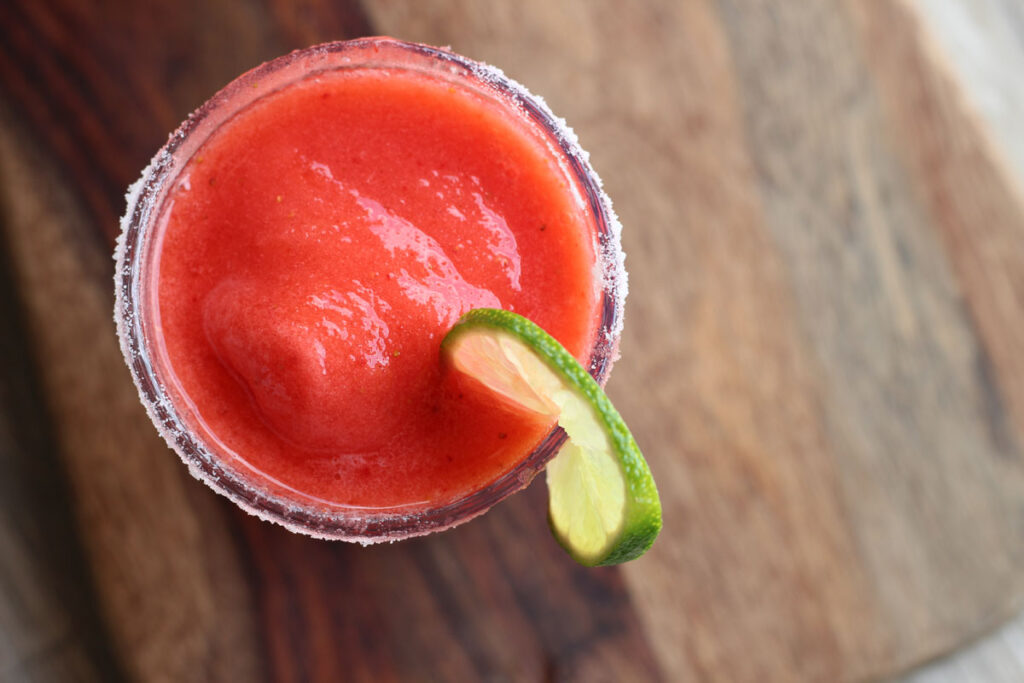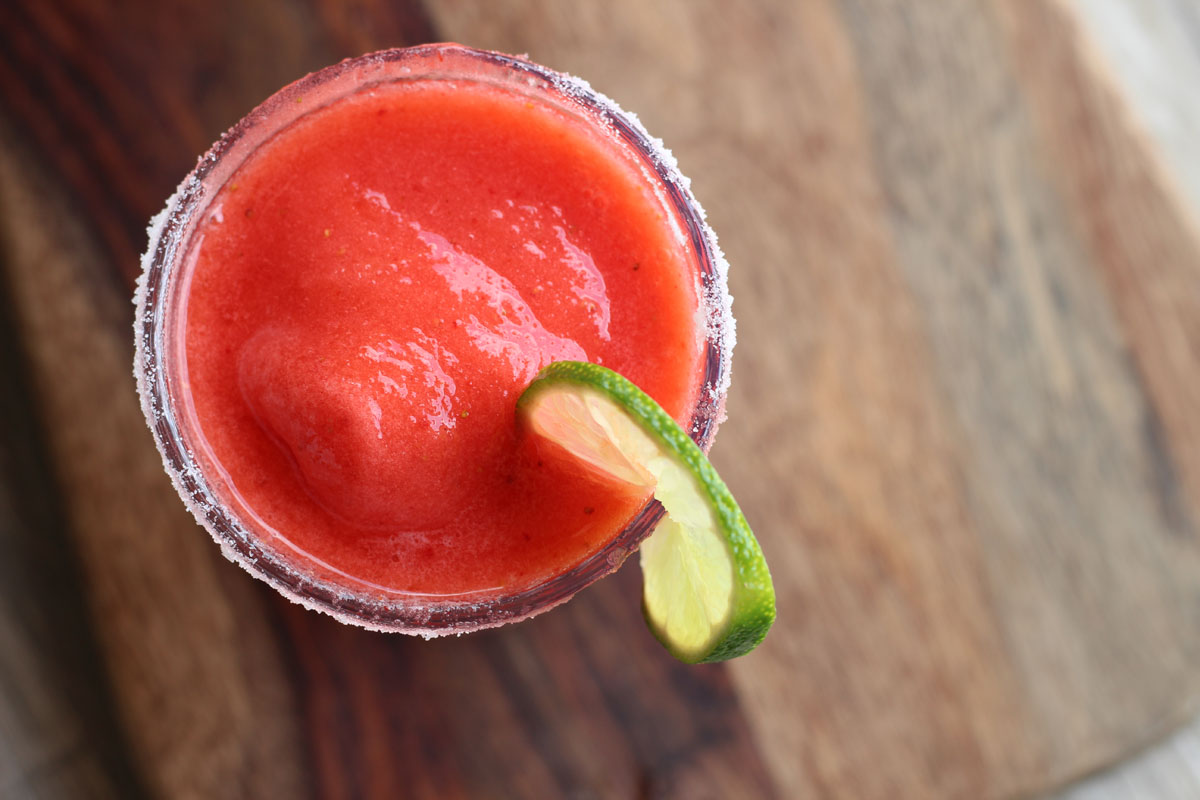 Secret Ingredients For Strawberry Margaritas
The secret ingredient you need to be using in your strawberry margaritas is frozen limeade.
It does the trick, it's that super special extra something that just makes these the best.
I also prefer the Jose Cuervo silver tequila, to me it tastes crisper and has a bit more bite.
The other secret ingredient is not really an ingredient but more so the correct measurements of each ingredient for that perfect frozen margarita texture.
Fruit to liquid to ice ratio has to be perfect. Simple as that.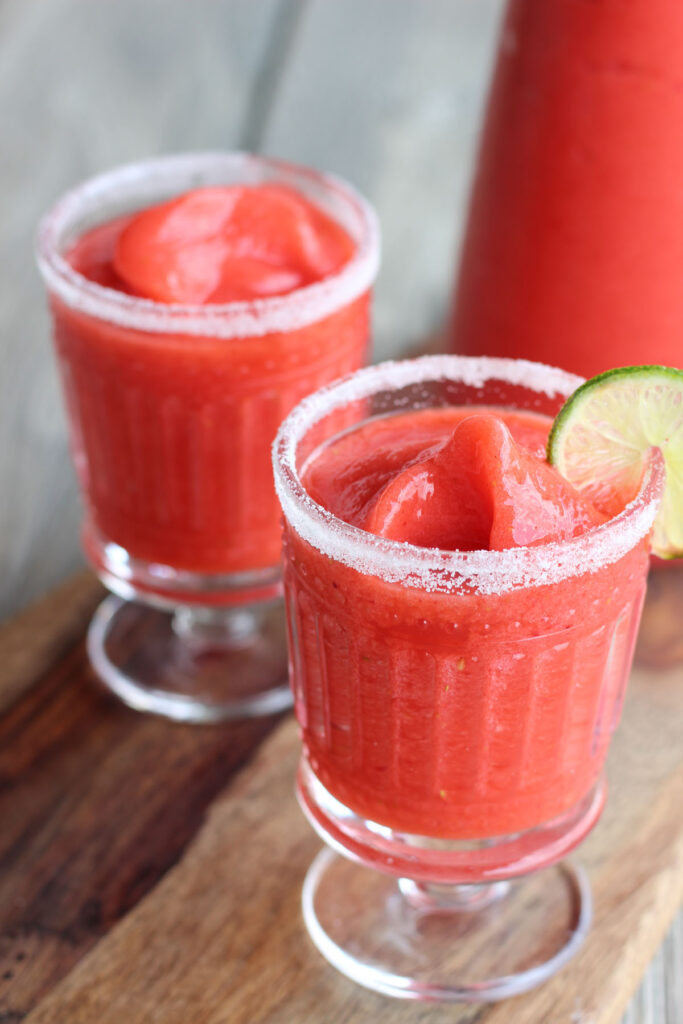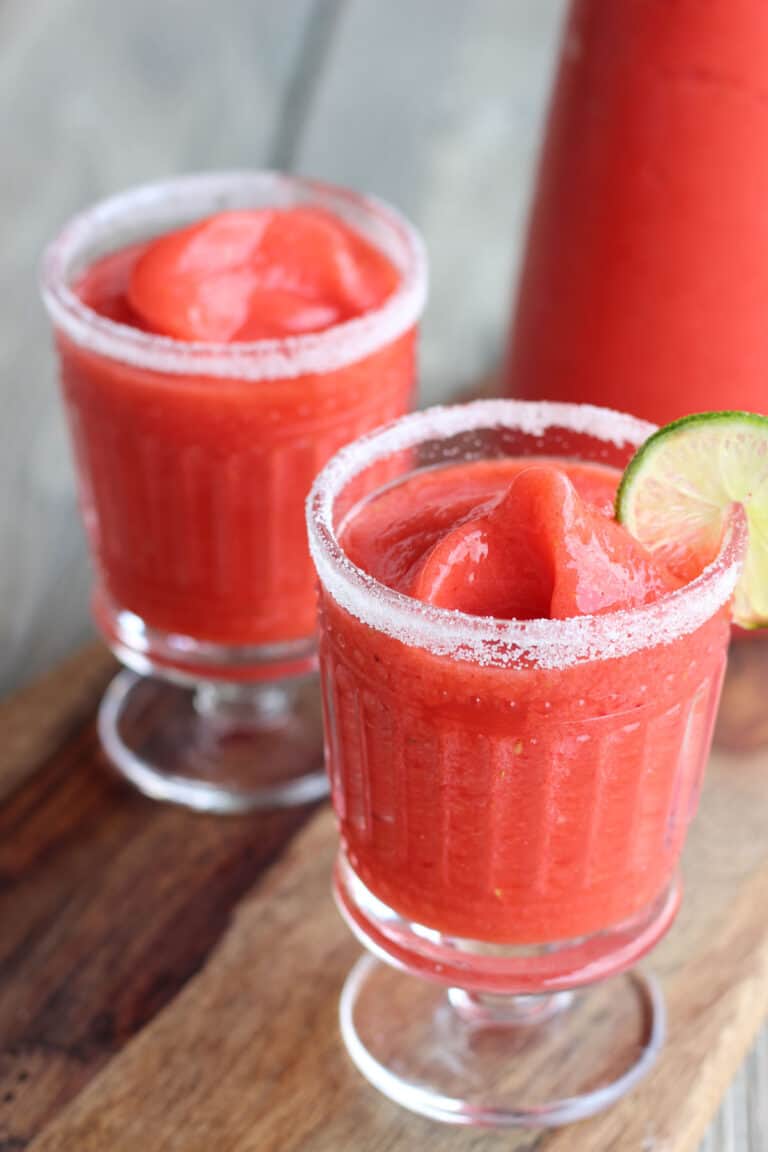 How Long Do Strawberry Margaritas Take to Make?
These take under 10 minutes to make. All you need is a blender.
Preferably a good one, I use a blendtec so it comes out with that perfect frozen margarita consistency. But if you don't have a blendtec blender, fear not – they will still taste awesome.
If your blender is of mediocre quality, just blend it twice, the more you blend the smoother it will be!
Add a sugar rim (or not) for an extra bit of fancy.
My easy way is to wet a paper towel, rub it on the edge of the glass rim and then set the glass on a plate of sugar.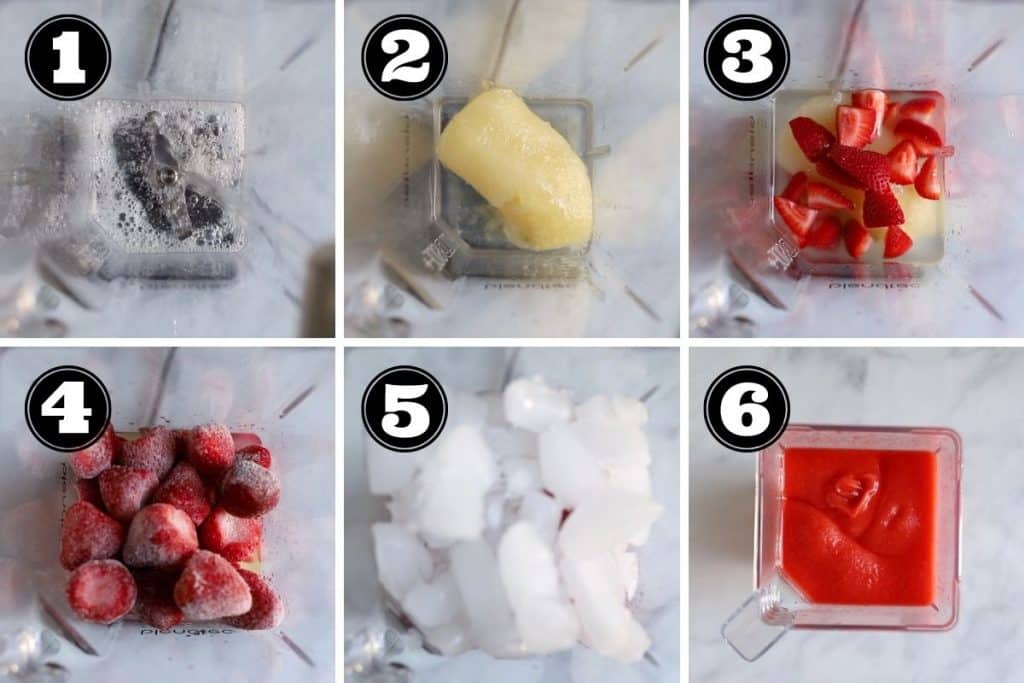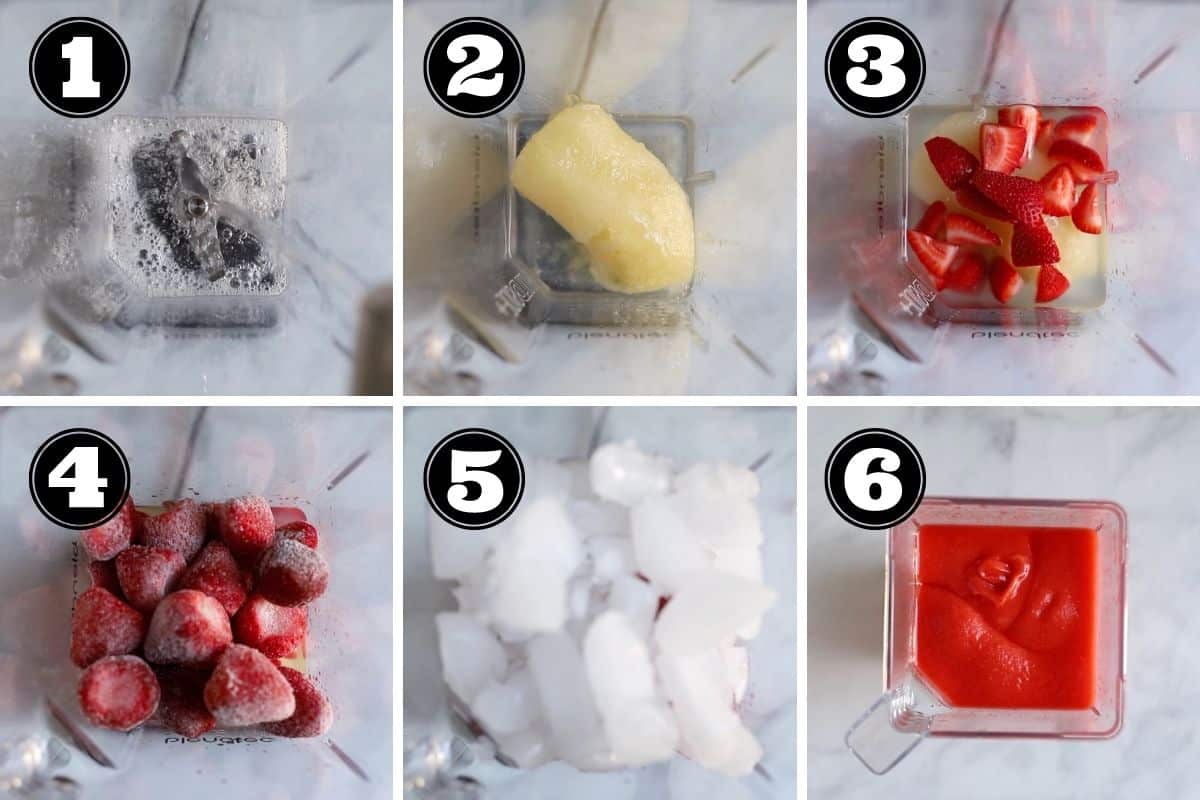 FAQ
Does the limemade get used frozen? Yes! Add it straight out of the freezer.
Is there a substitute for frozen limemade? You could use regular limeade (same type of container as lemonade comes in) and then freeze some if you can't get a can of frozen.
Can you double the recipe? Totally, you will have to make two batches, that much won't fit in a standard blender.
How long will they stay frozen? Without keeping them chilled in the fridge or freezer they will stay cold for about an hour, give or take how hot it is out.
What to Serve With Margaritas
My favorite things to have with margaritas are tacos and salsa! These blackened fish tacos are so good with a margarita and you can make this easy recipe for pico de gallo salsa.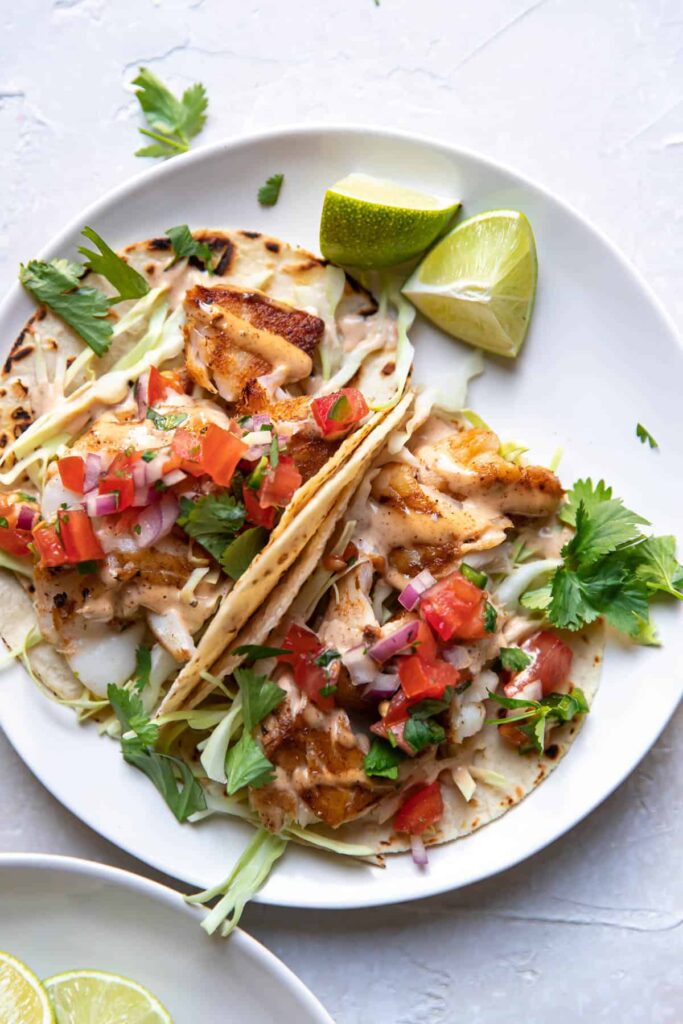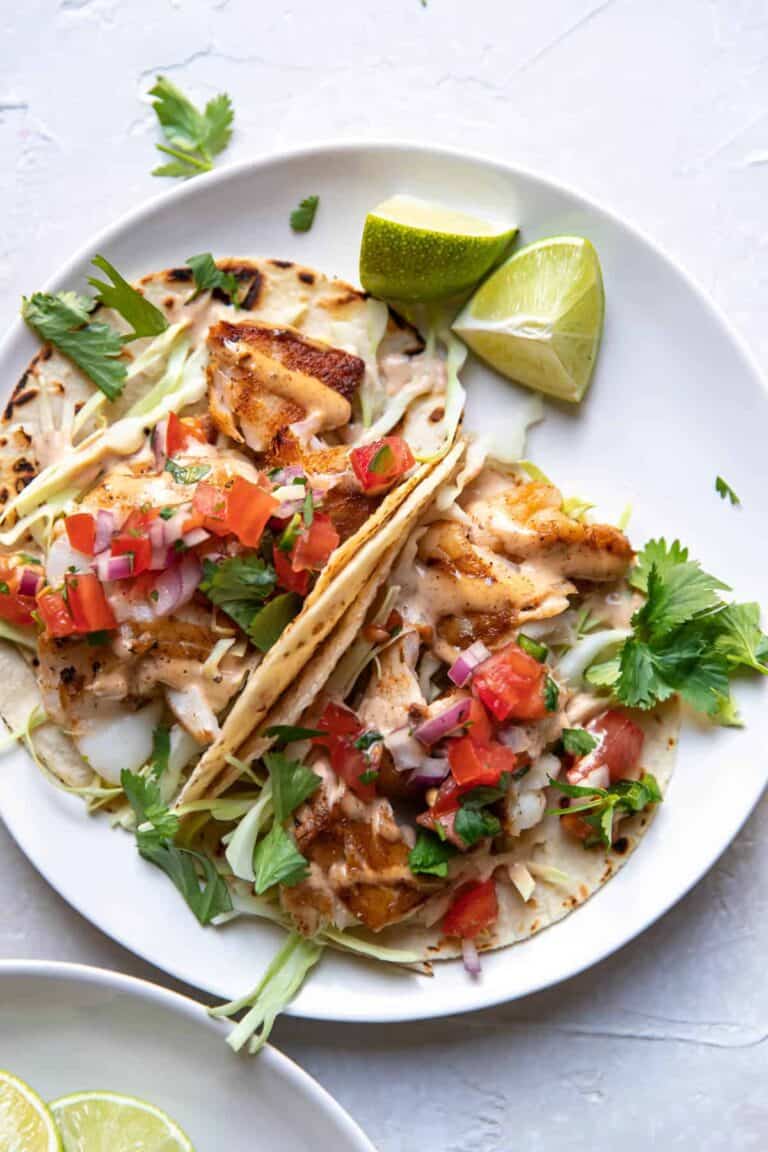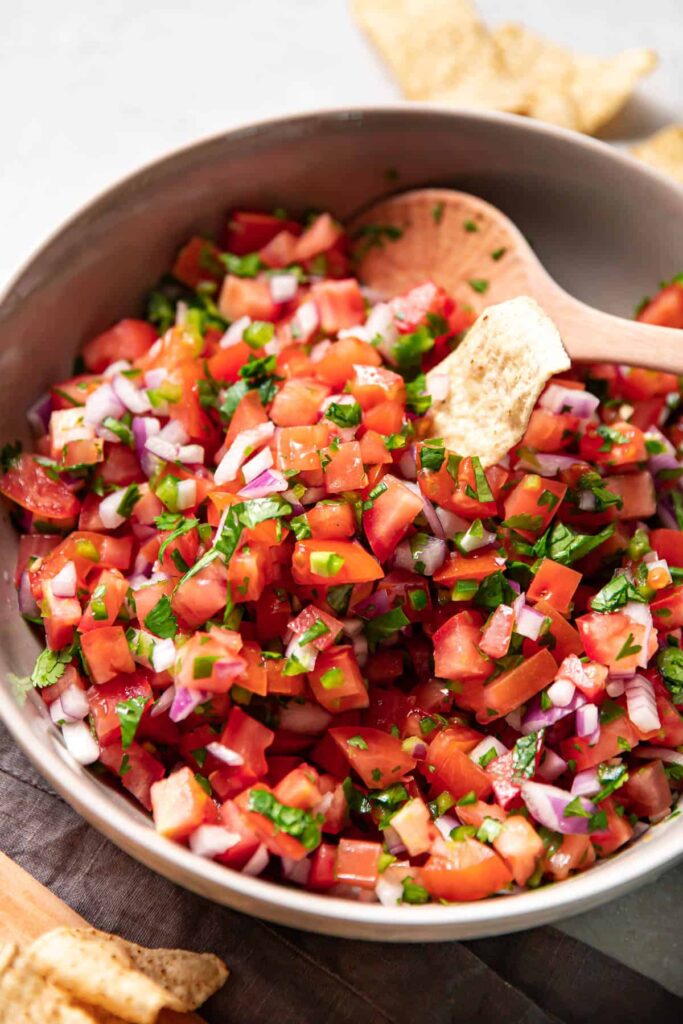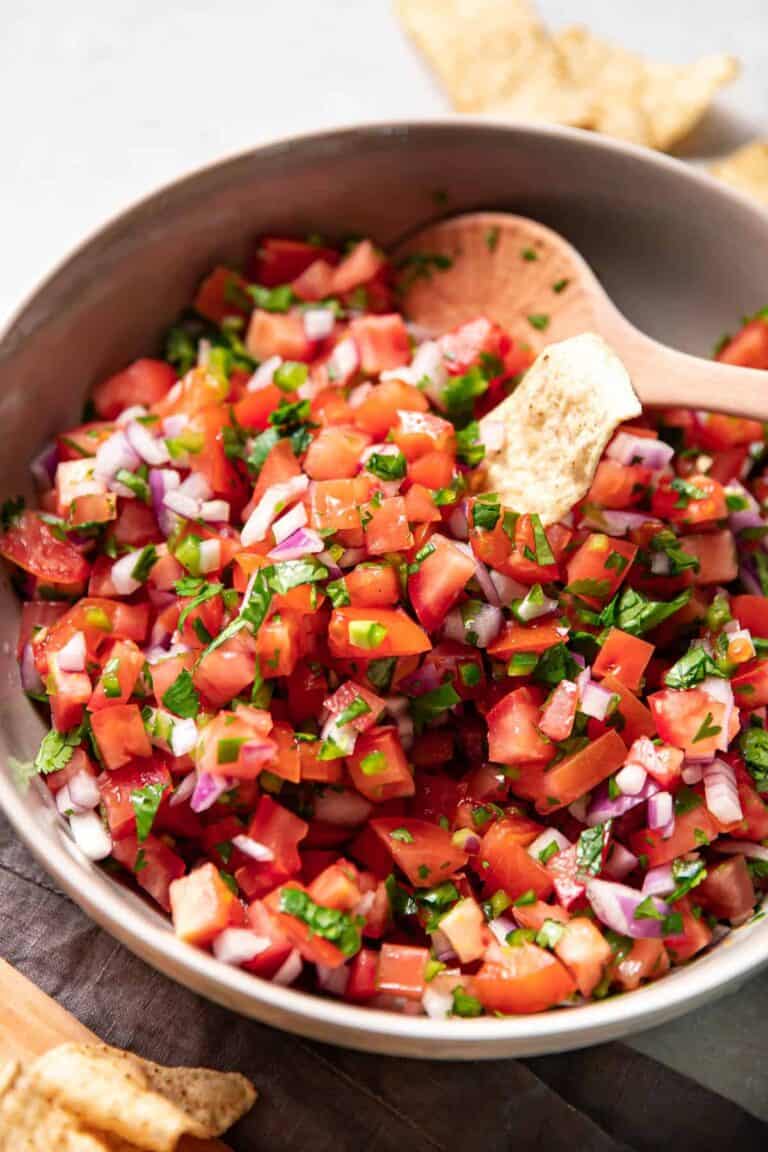 More Southwest Recipes
Don't forget to pair these frozen strawberry margaritas with some fresh homemade pico de gallo!
Famous Frozen Strawberry Margaritas
These frozen strawberry margaritas are beyond easy to make and SO refreshing. Just a few ingredients and a blender is all you need!
Ingredients
6

oz

Jose Cuervo Blue Agave tequila

1

can

12 oz frozen limeade

16

oz

frozen strawberries

1/2

c

fresh strawberries

stems removed

16

oz

ice

Limes

optional

Sugar

optional
Instructions
Grab a blender

Add your ingredients starting with liquid first and ending with the ice

Blend until smooth

Pour white sugar onto a plate

Using a wet paper towel go around the rim of a glass

Dip the rim into the sugar

Fill your glasses with margarita and garnish with a lime!
Notes
Using both fresh and frozen strawberries are critical to this recipe being FAMOUS
Makes 50 oz
Did you make this recipe? Please leave a review!
Make sure to follow Modern Crumb on Pinterest and Facebook for lots of yummy meal inspiration! And subscribe to the newsletter, below, to get updates when new recipes post.