I bet we can all imagine the signature Mellow Mushroom pretzel taste! It's unlike any other soft pretzel out there. Brushed with garlic butter and topped with parmesan cheese! This recipe is so close to the original you'll be making them all the time.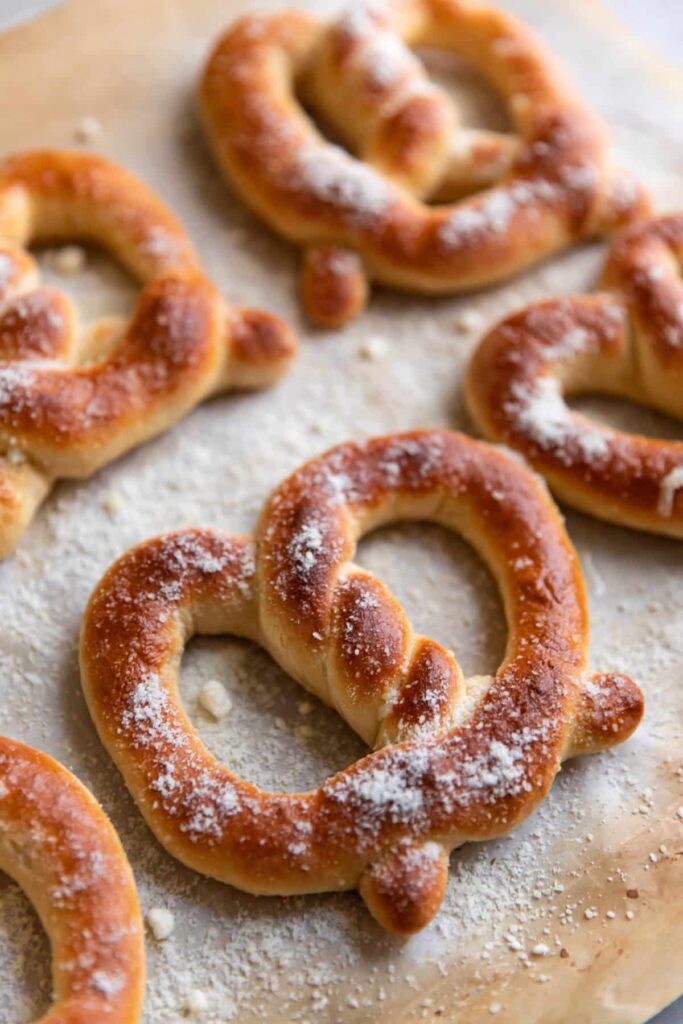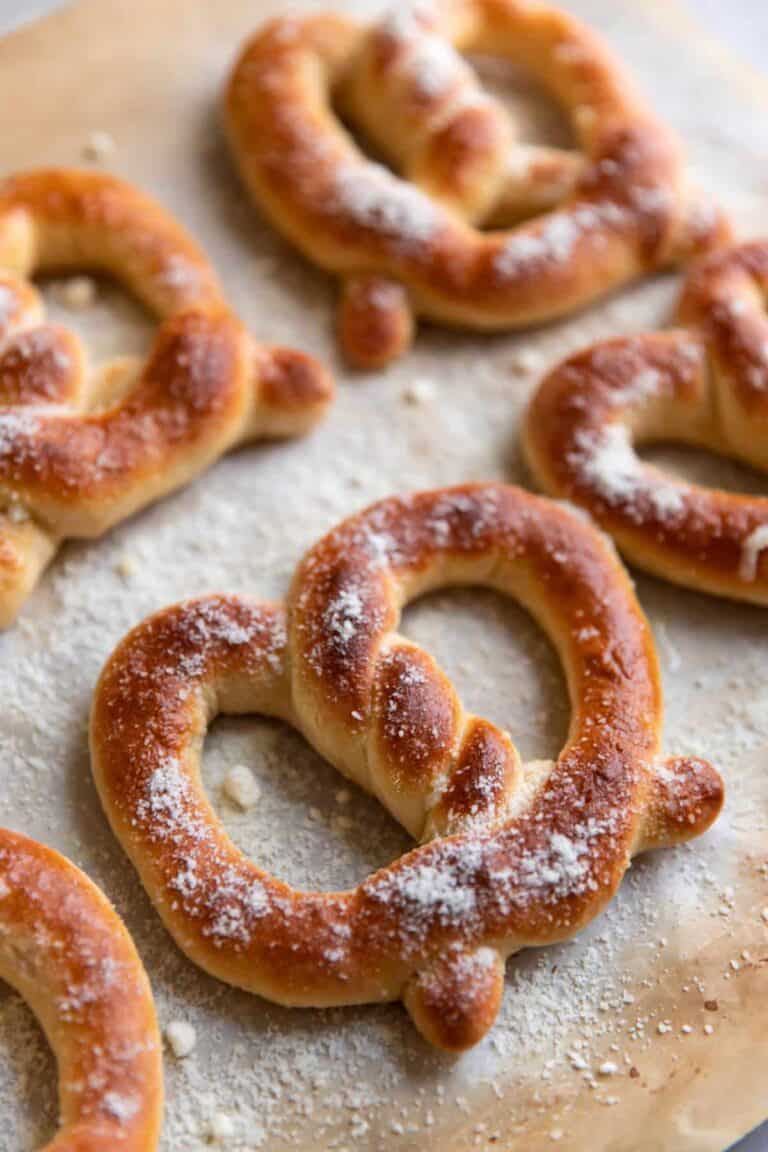 Who doesn't love Mellow Mushroom's pizza and pretzels?! That dough has such a different (in a good way) taste than any other dough I've ever had.
Not to mention they brush it in garlic butter and sprinkle parmesan on top. Hello, yummy.
My favorite pizza from them is the pacific rim pizza or the kosmic karma. And I have copycat recipes for both!
Mellow Mushroom actually bakes their pretzels right in the pizza oven! So these are made without a baking soda bath. You can actually use this dough for pizza dough as well. Just like theirs, it's for both.
You could also make this into pretzel bites. Instead of shaping pretzels just use a knife to cut pieces.
If you are ever looking for a more traditional pretzel that goes through the baking soda bath process I have a few recipes. There is this three cheese stuffed soft pretzels and soft pretzel balls with beer cheese.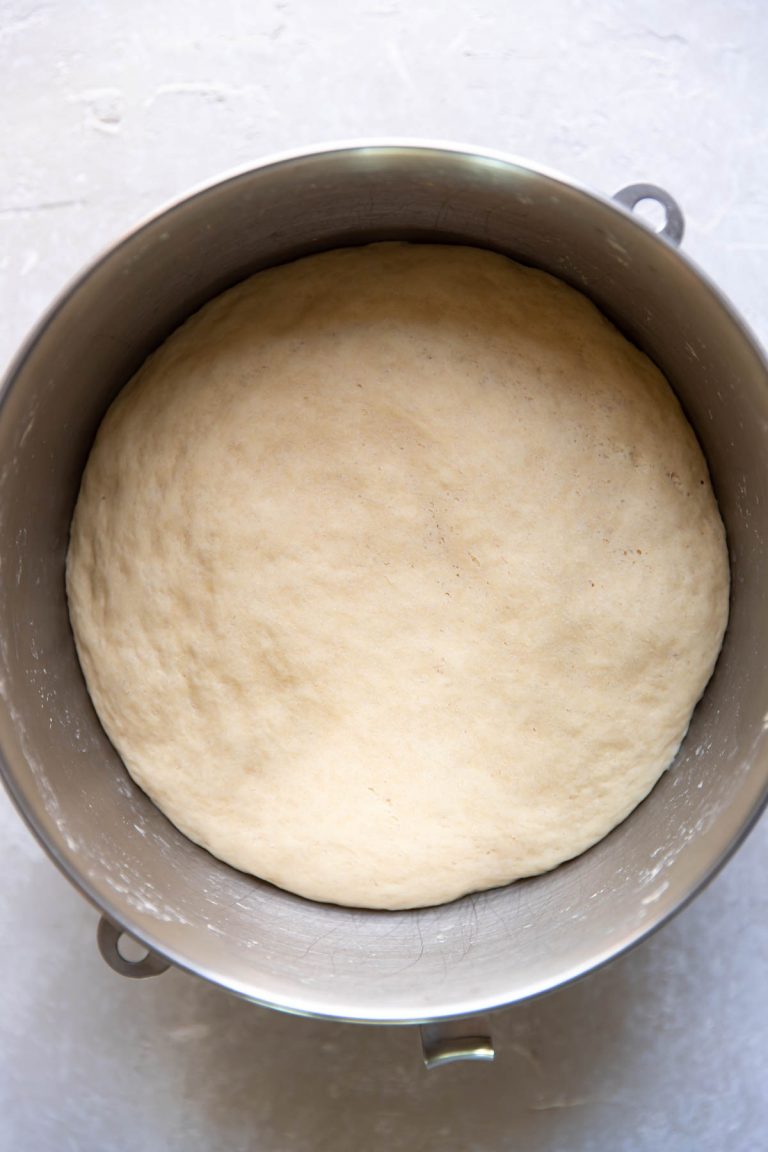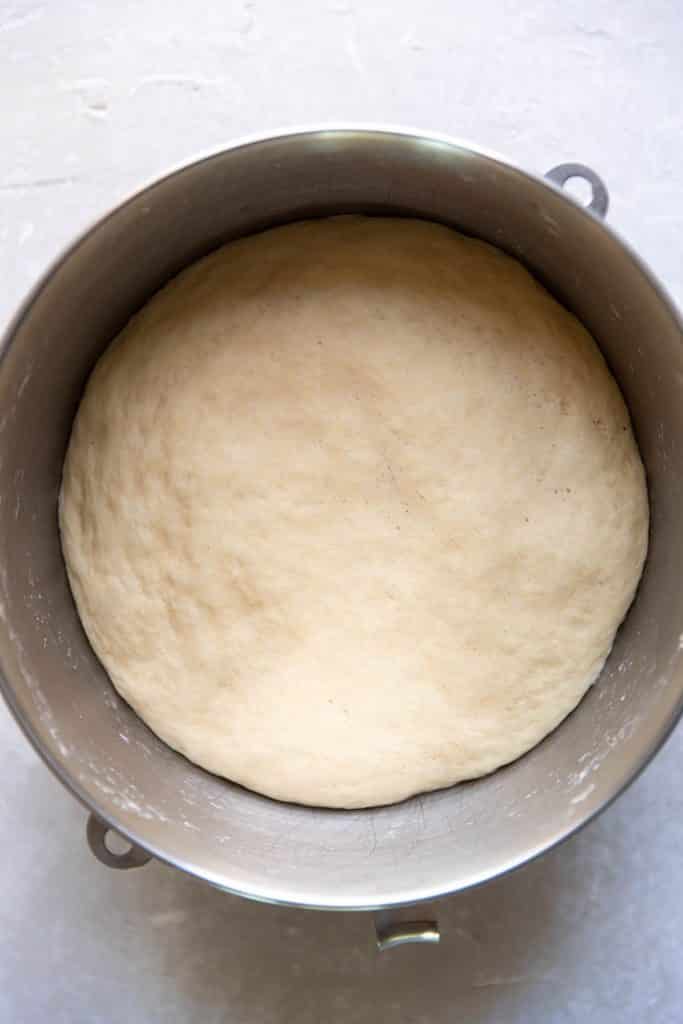 Mellow Mushroom Dough Facts
After years of research and eating at Mellow Mushroom I feel like I've gathered a good amount of facts when it comes to their dough.
Here are some things I know. They use the same dough for the pizza and the pretzels.
The pretzels do not get dunked in a baking soda bath like a traditional pretzel dough.
The pretzel dough gets shaped and put right into the pizza oven. Which means it gets baked at a really high heat! So we are going to crank our ovens up to 450 followed by a 2 minute broil to get that classic golden char look.
The dough has a bit of a sweet taste to it. So we are adding a touch of molasses and honey.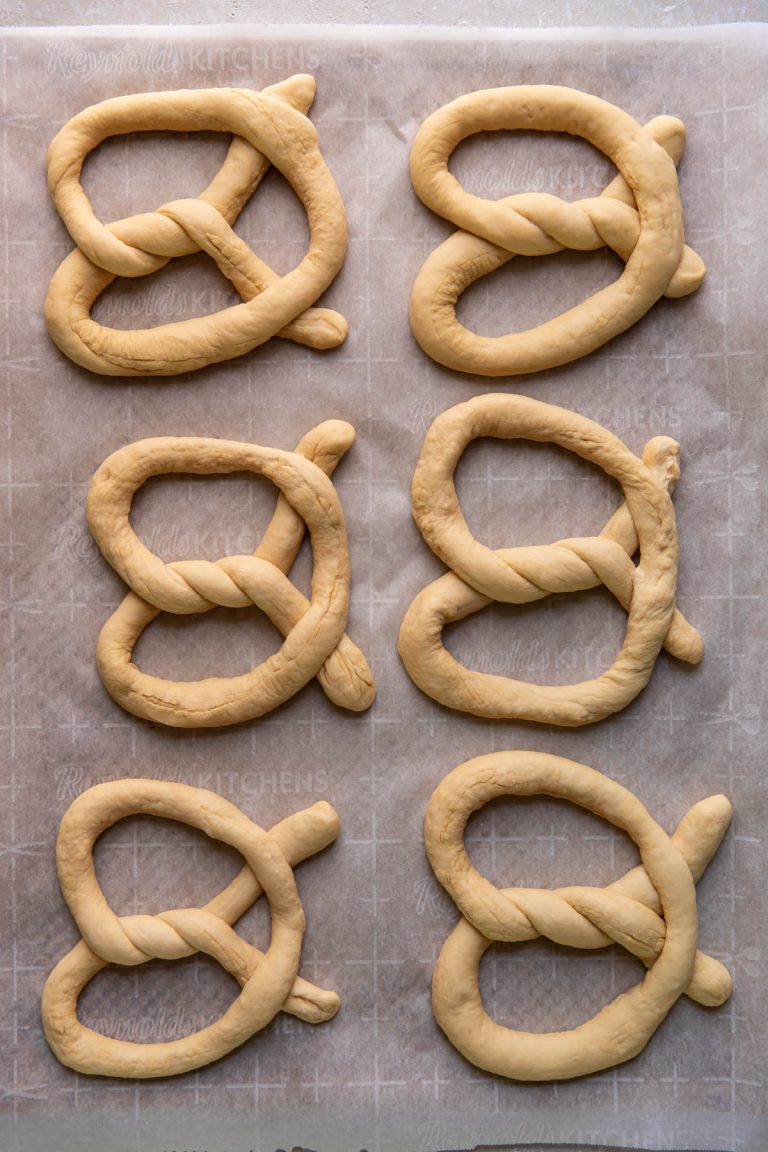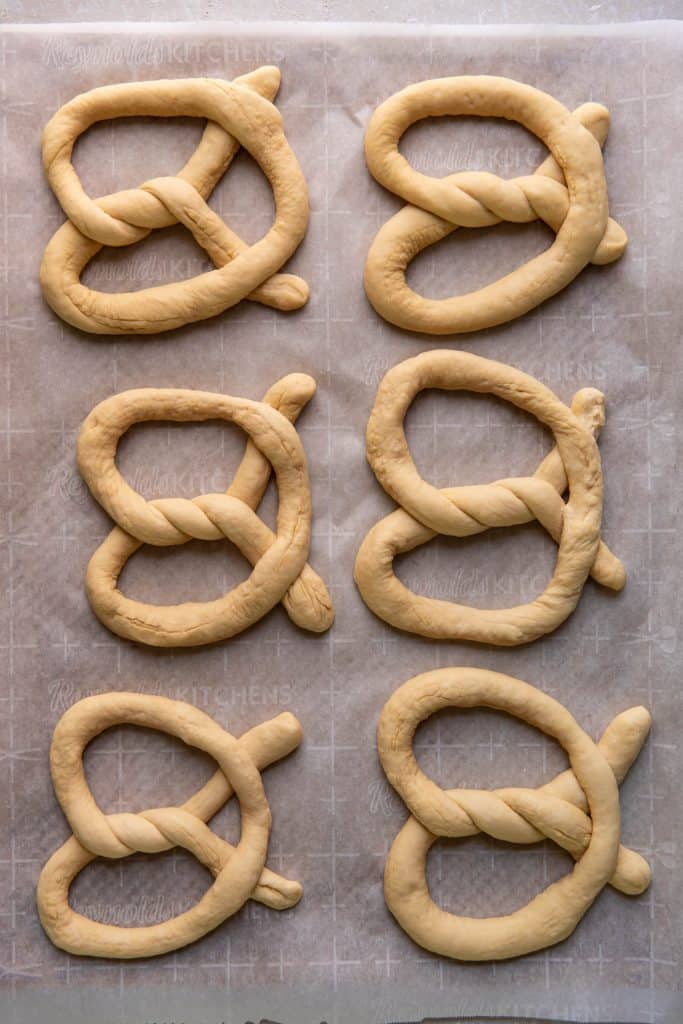 Ingredients To Make Mellow Mushroom Pretzels
Here's what you'll need to make your own copycat Mellow Mushroom pretzels at home!
flour - an all purpose flour
water - I used filtered water
active dry yeast - I have not tested it out with instant yeast so I'm not sure how that would work, stick to active
kosher salt - kosher salt (if you are using another kind, like table salt you'll need to use less than the direct amount since kosher salt has a larger salt grain and takes up more space)
honey - pure honey, this is going to give that little bit of sweetness but it also helps activate the yeast as the dough rises
molasses - molasses is going to give us that signature Mellow Mushroom dough color (kind of golden in color) and also the taste
butter - you'll need butter for the garlic butter
garlic - fresh minced garlic, however in a bind you could try using garlic powder but I haven't tested that out
parmesan cheese - to sprinkle on after the garlic butter
Aside from the ingredients that you'll need to make the pretzels, you'll need a baking sheet to cook them on.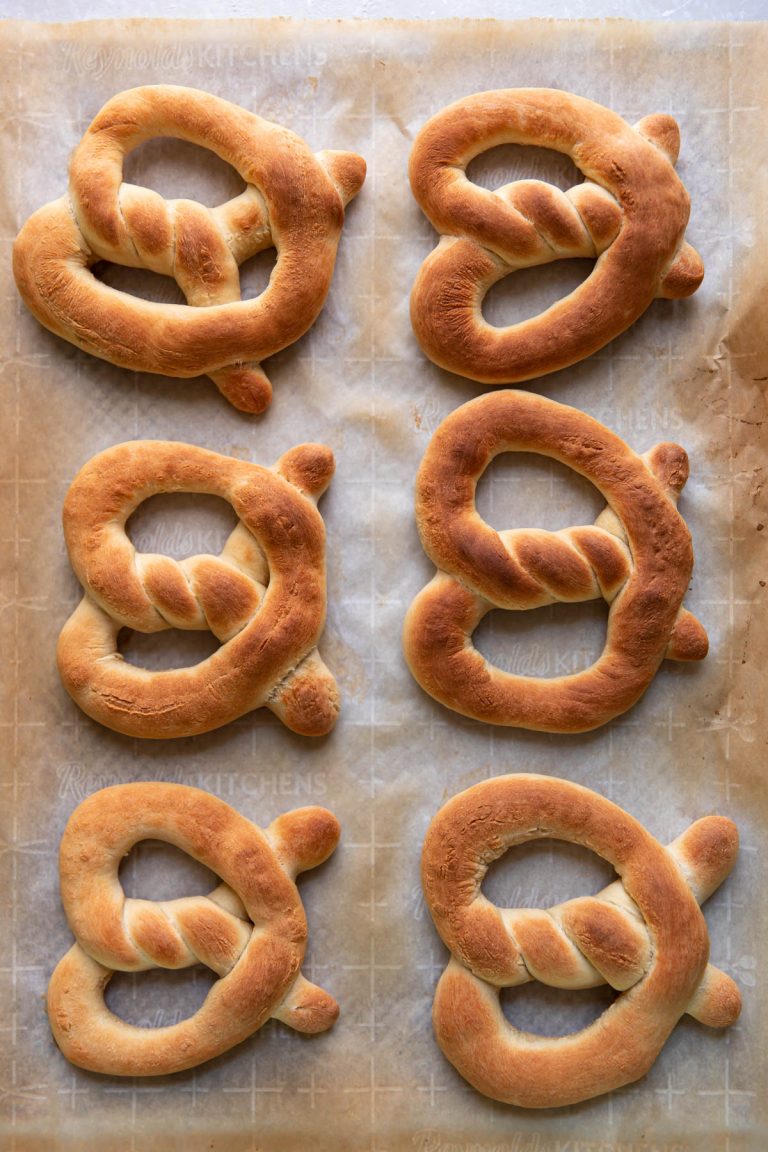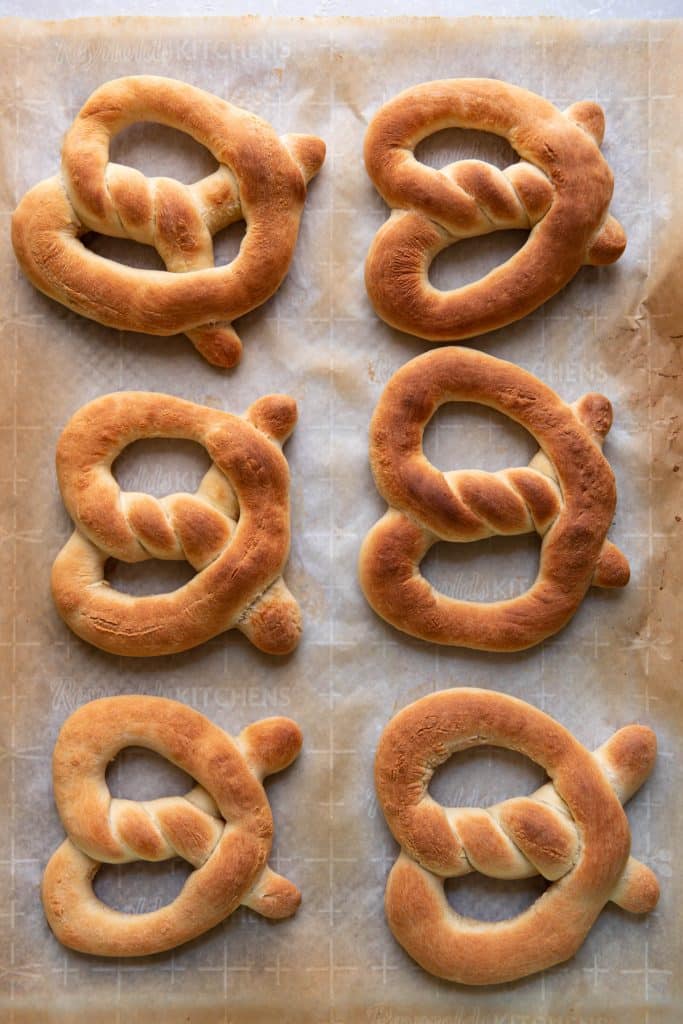 How To Make The Pretzel Dough
Start by warming the water. It should be warm but not hot. Too cold or too hot will not activate the yeast, so be mindful of that.
Stir in the yeast and let it sit for 5 minutes. It should be come foamy.
If you have a stand mixer than this part is easy. If not you'll be using your hand to knead the dough. Combine the flour and salt in a stand mixer bowl.
To the yeast mixture add in the honey, oil and molasses. Stir.
Pour this into the flour/salt. Using your dough hook, let your mixer knead this on low for 5 minutes. The dough will be smooth when done. Take it out of the bowl, knead by hand a few times to form into a ball.
The dough goes back into the bowl, covered with a tea towel and let it rise until at least doubled.
A warm oven can aid in this if it's chilly in your home. Simply turn the oven on, let it run a few minutes then turn it off, put the bowl in the oven and close the oven door.
It will rise, be poofy and ready to shape into pretzels.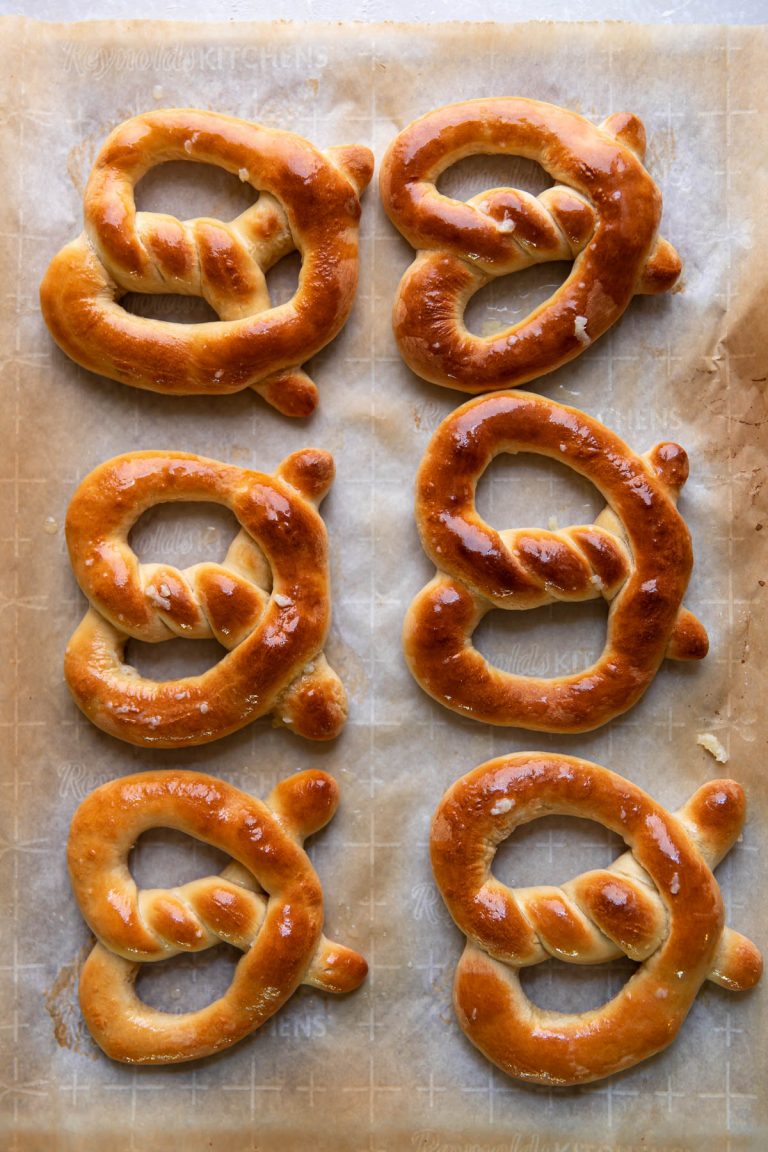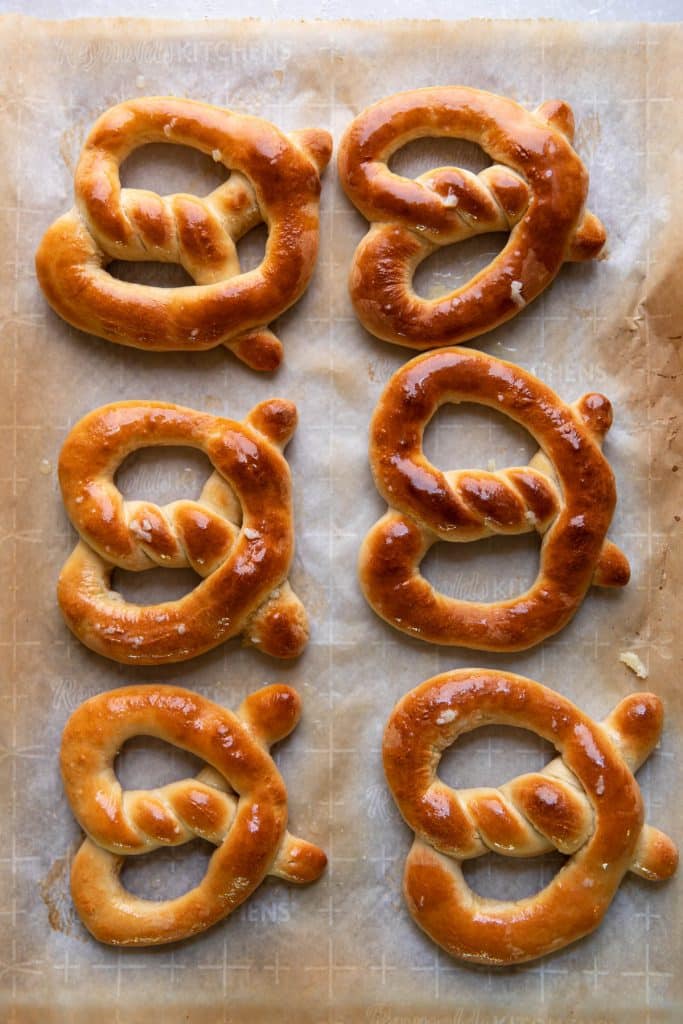 Mellow Mushroom Pretzel Shaping
If you've ever been to a restaurant and happen to catch a glimpse in the kitchen while they are making pretzels it's quite a sight!
They roll the dough into really long strands. Then twist them into pretzels.
Section the dough into 6 even pieces. It's roughly about 4 ounce balls of dough.
For this recipe roll your strands out to 36" long. I know, it sounds pretty long! But they shrink up a bit so we're planning for that.
To help you roll, dampen your hands with a bit of water.
Lift up the ends and slap the dough on the counter a bit. Just trust me! If it breaks I'm sorry but it shouldn't. That didn't sounds convincing, did it? This is just the method I use. You can skip it if you want.
When you go to do the pretzel twist (that middle part) you are going to double twist it and then tuck the ends under the pretzel, instead of over. See the pictures, it will make more sense.
Again, there is no baking soda bath needed for these soft pretzels! Just like in this recipe for soft pretzels without baking soda.
Line them all up on a baking sheet with parchment paper (prevents sticking) and bake!
As soon as they come out of the oven brush on the garlic butter and sprinkle on the parmesan. So good.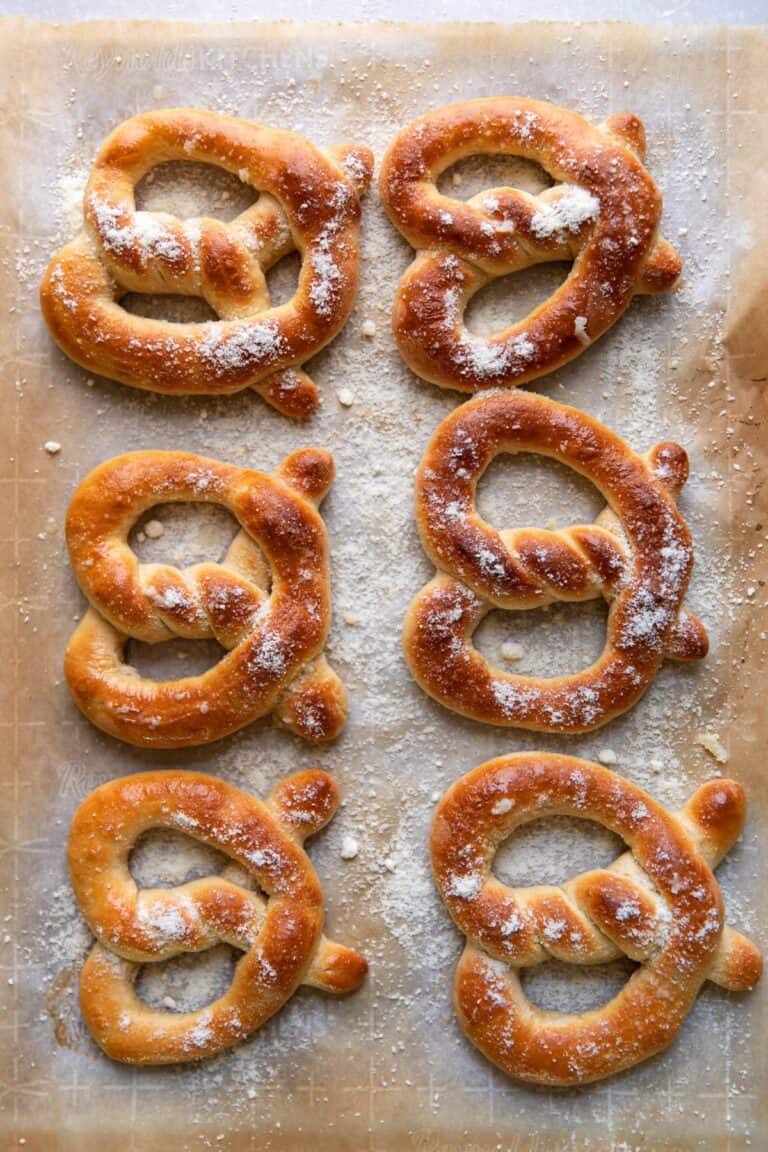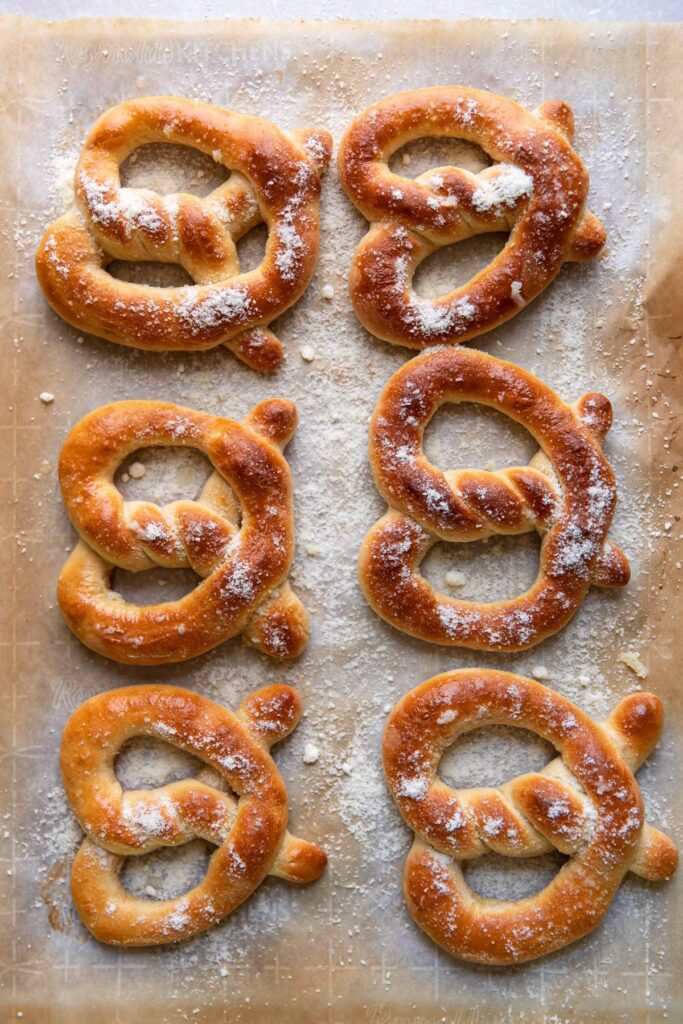 More Copycat Recipe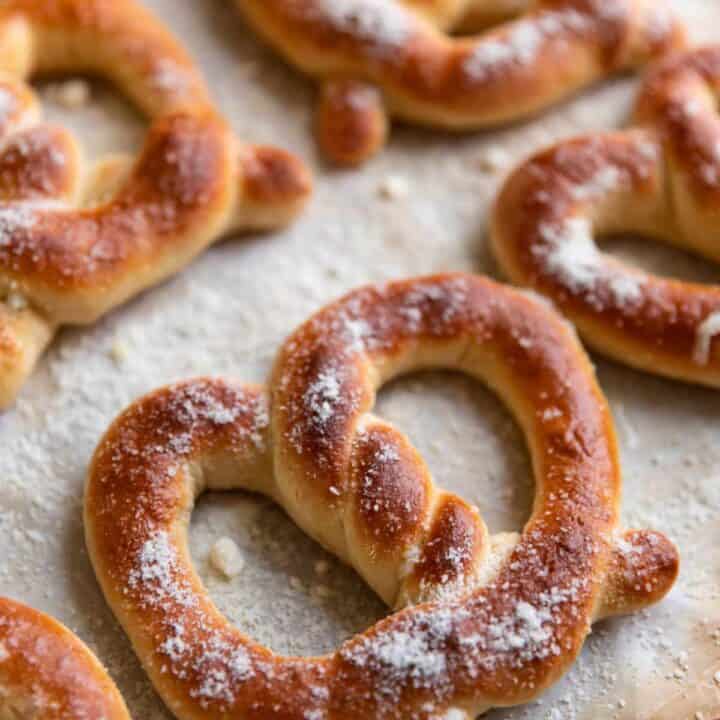 Mellow Mushroom Pretzels Copycat
Total Time:
2 hours
55 minutes
I bet we can all imagine the signature Mellow Mushroom pretzel taste! It's unlike any other soft pretzel out there. Brushed with garlic butter and topped with parmesan cheese! This recipe is so close to the original you'll be making them all the time.
Ingredients
2 ¾ c flour
1 c water + 2 tbsp
½ tbsp active dry yeast
½ tbsp kosher salt
½ tbsp honey
1 tbsp molasses
½ tbsp vegetable oil
2 tbsp butter, melted
1 garlic clove, minced
Parmesan cheese
Instructions
Heat the water to warm and add the active dry yeast
Let this sit for 5 minutes, until foamy
To this add the honey, molasses and vegetable oil
To the bowl of a stand mixer add the flour and salt
Pour in the wet ingredients
Using a dough hook attachment, knead the dough on low for 5 minutes
Scoop the dough out of the bowl and knead into a tight ball
Place back in to the ball, cover and let rise 2 hours
Roll the dough out on to a counter
Preheat oven to 450
Separate the dough into 6 pieces (roughly 4 oz pieces)
Wet your hands and roll each piece of dough into a long rope, roll until it is 36" long, keep wetting hands lightly if need be (for traction)
Pick up the ends and slap it on the counter a few times, the dough is strong it shouldn't snap
Twist into a pretzel shape, the middle twist should be twisted twice (double a normal twist)
Put the ends under the pretzel
Place the pretzels on a baking sheet line with parchment paper
Bake for 8 min
Turn oven to broil and cook for 2 minutes (keep an eye on it, that it doesn't burn)
Combine the 2 tbsp of melted butter and minced garlic clove
Brush on butter/garlic and sprinkle on parmesan
Serve
Notes
*If you want to use this for pizza dough use 1 ¼ c water total, you want the dough to be a bit softer
Nutrition Information:
Yield:

6
Serving Size:

1
Amount Per Serving:
Calories:

275
Total Fat:

6g
Saturated Fat:

3g
Trans Fat:

0g
Unsaturated Fat:

3g
Cholesterol:

11mg
Sodium:

630mg
Carbohydrates:

48g
Fiber:

2g
Sugar:

4g
Protein:

7g
This information comes from online calculators. Although moderncrumb.com attempts to provide accurate nutritional information, these figures are only estimates.
Make sure to follow Modern Crumb on Pinterest and Facebook for lots of yummy meal inspiration! And subscribe to the newsletter, below, to get updates when new recipes post.