Some nights you just need that super easy dinner that takes barely any effort and a couple ingredients. This is just that dinner!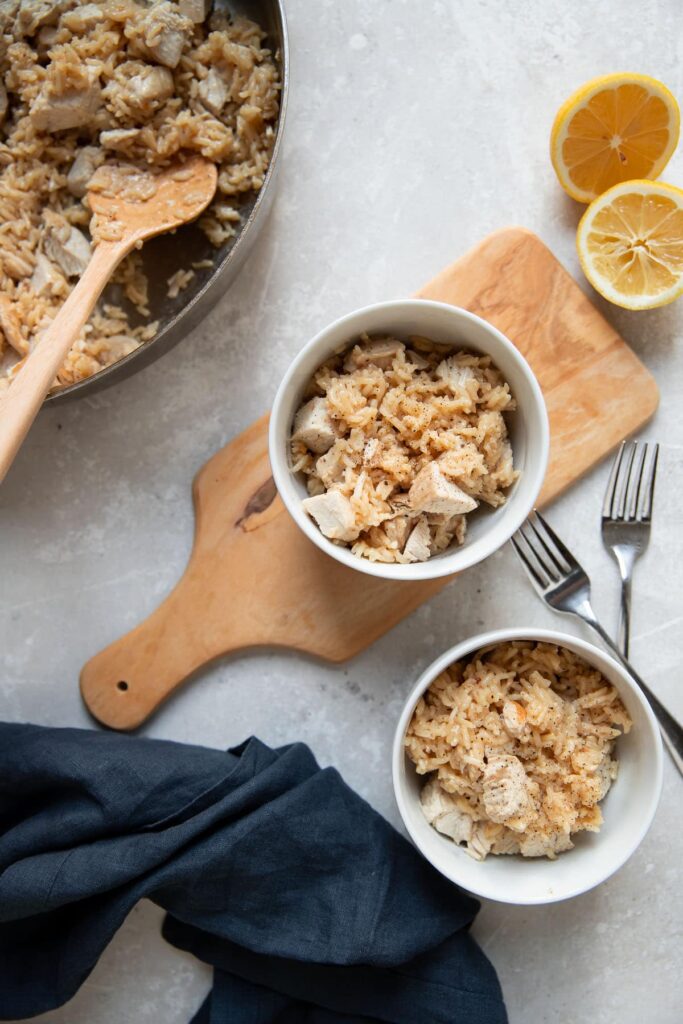 This one pot lemon chicken and rice is something that my family has on repeat, every week. With busy schedules, certain nights you just need those no fail dinners that you know everyone will like. This is totally that dinner.
When I don't have time for a lavish meal I want to know that my kids are still getting a healthy dinner and they will never, ever, turn down chicken and rice. It's a kid staple.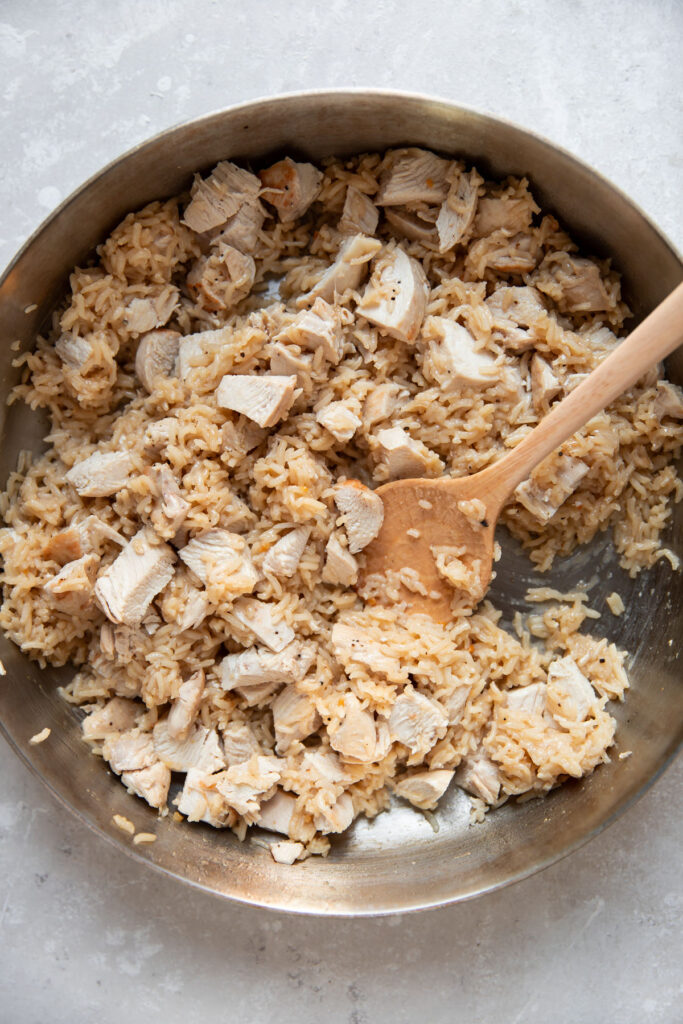 It's super versatile, so you can serve this with steamed broccoli or even a side salad would be a good pairing.
If you have a pack of frozen peas in your freezer, try throwing it into the pan at the very end!
I'm telling you, this one is all about the ease.
Funny thing is, is i've been making this one pot lemon chicken rice for me and my husband for years and years. Maybe you've got a chicken and rice recipe in your back pocket too?
I honestly thought no one would ever care for this type of recipe, it's just too easy.
But when you just can't think of what to make for dinner, you just need some basics. I try to start off with my tried and true staple dinners. Like this broccoli chicken cheese pasta, totally a crowd pleaser.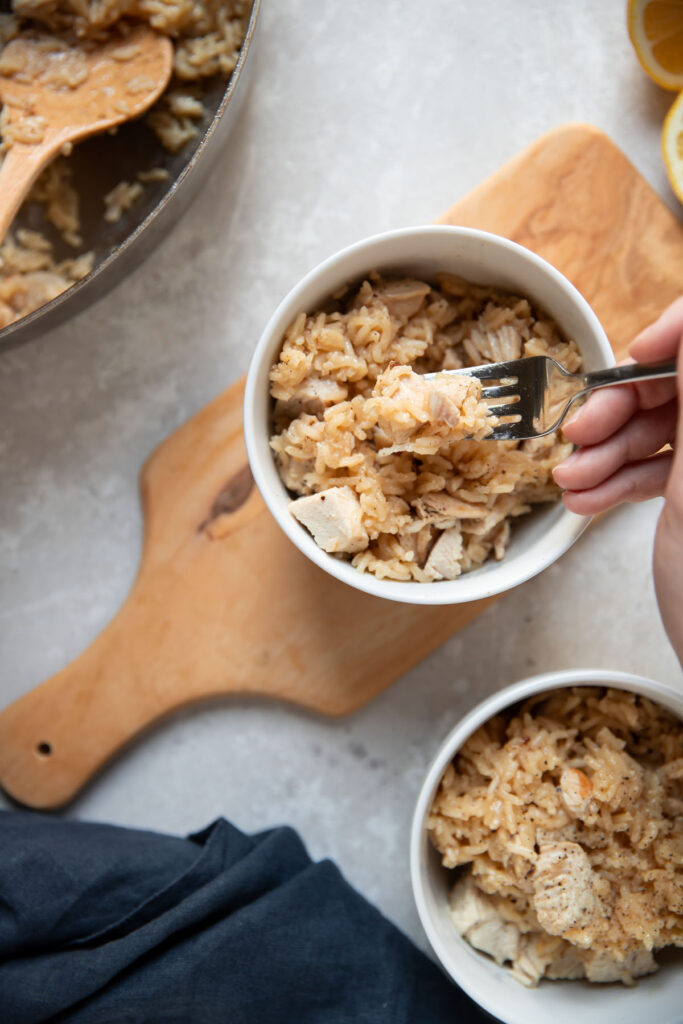 One of the best parts about this dinner is the chicken rice.
While the chicken cooks, it absorbs all the yummy chicken flavored broth and I seriously cannot get enough of it!
I hope you guys enjoy this super duper easy weeknight dinner!! Have a great rest of your week.
One Pot Lemon Chicken and Rice
A one pot dinner that takes 30 minutes. Lemon chicken and rice is the perfect weeknight meal.
Ingredients
1

lb

chicken breast

1

c

basmati rice

olive oil

1

tsp

lemon pepper seasoning

2

c

chicken broth

1

tsp

chicken better than bouillon

1/2

tsp

salt

1/4

tsp

pepper

1/2

lemon

juiced and two whole slices set aside

2

tbsp

butter
Instructions
Heat a pan over medium

Drizzle with olive oil

Season the chicken with lemon pepper seasoning and a pinch or two of salt

Sear each side of the chicken in the pan for 2-3 minutes on each side

Set the chicken aside

Add 1 cup of basmati rice to the pan, stir it around for 1-2 minutes

Combine the water and chicken bouillon and add it to the pan

Add 1/2 tsp salt and pepper

Bring this to a boil, then reduce heat to low

Return the chicken to the pan

Top each chicken breast with a lemon slice

Add the 2 tbsp of butter anywhere in the pan

Cover the pan so steam can't escape

Cook for 20 minutes or until chicken is no longer pink in the center (you can check this with a cooking thermometer by inserting into the thickest part of the chicken)

After 20 minutes remove the lid, add a splash more water if it needs it

Transfer the chicken to a cutting board, chop into small bites and drizzle with the lemon juice

Return to the pan and toss everything together