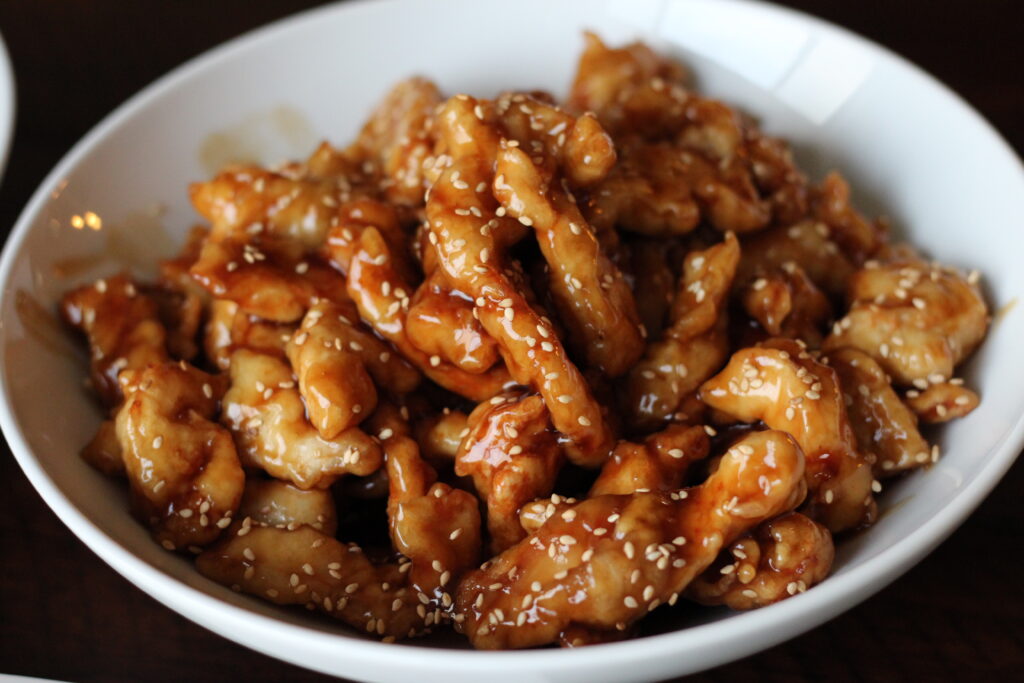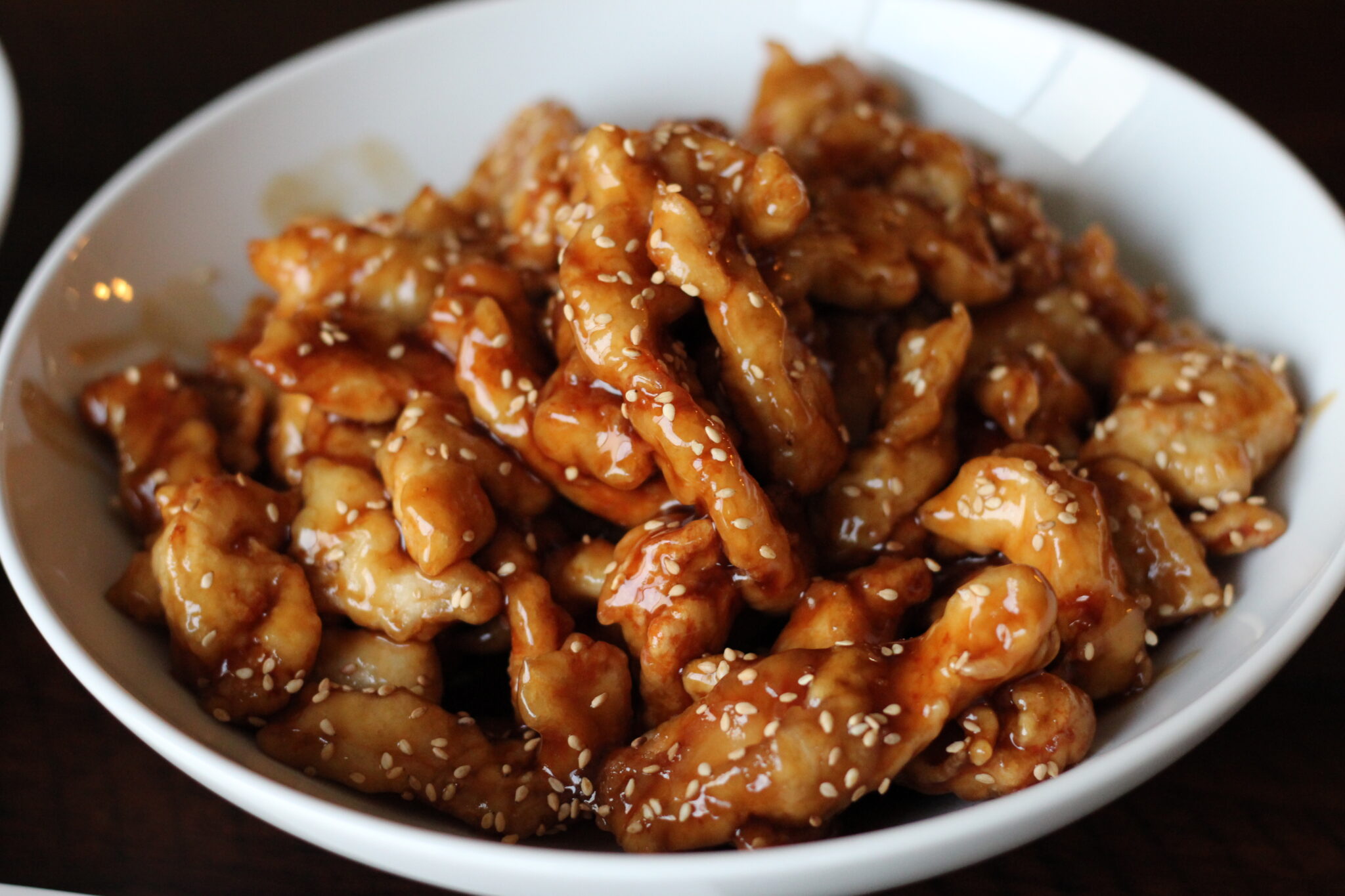 Are you in a winter soup funk? Our weather has been gorgeous, with a blip of rainy weather, low 70's and we've been enjoying time in the backyard, grilling and going on hikes. Winter is being replaced by spring quickly around here and I'm ready for some fun dinners. Are you? Queue the honey sesame chicken.
When you want something cozy, comforting and warm (no, not a blanket) it calls for some crispy sticky honey chicken. Skip the takeout, save your money and wow your family. If you are craving some Chinese food then give this a try. I love knowing exactly what is going in my Chinese food. No MSG for starters and nothing but fresh ingredients and an abundance of veggies on the side. The original recipe is from Rasa Malaysia and I've made changes to better suit our family, like decreasing the sugar and replacing it with honey. It makes for such a yummy honey chicken!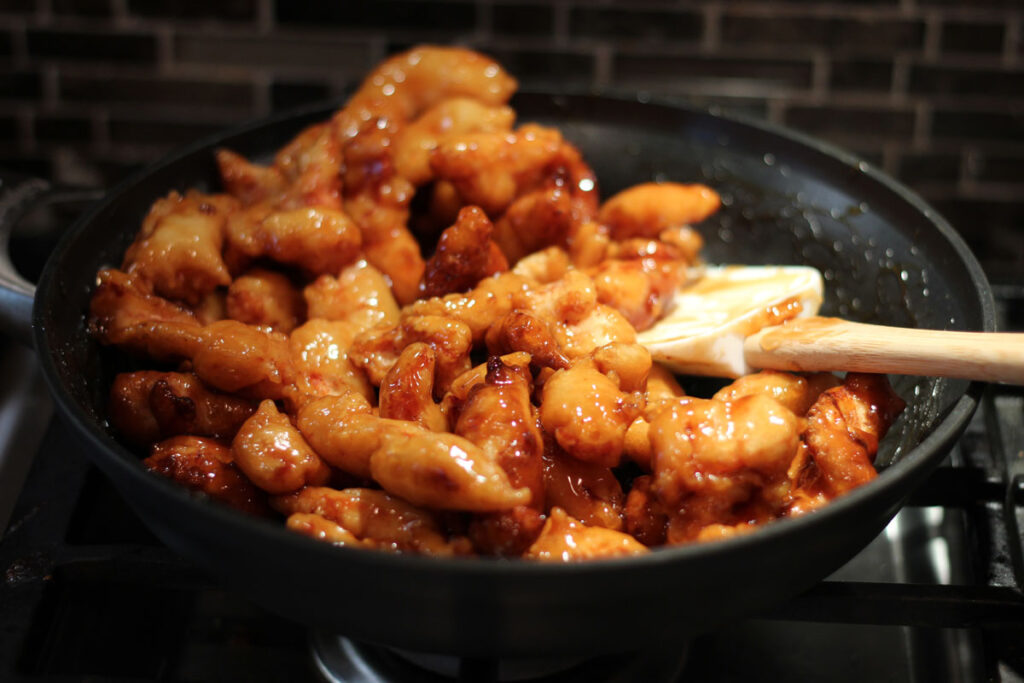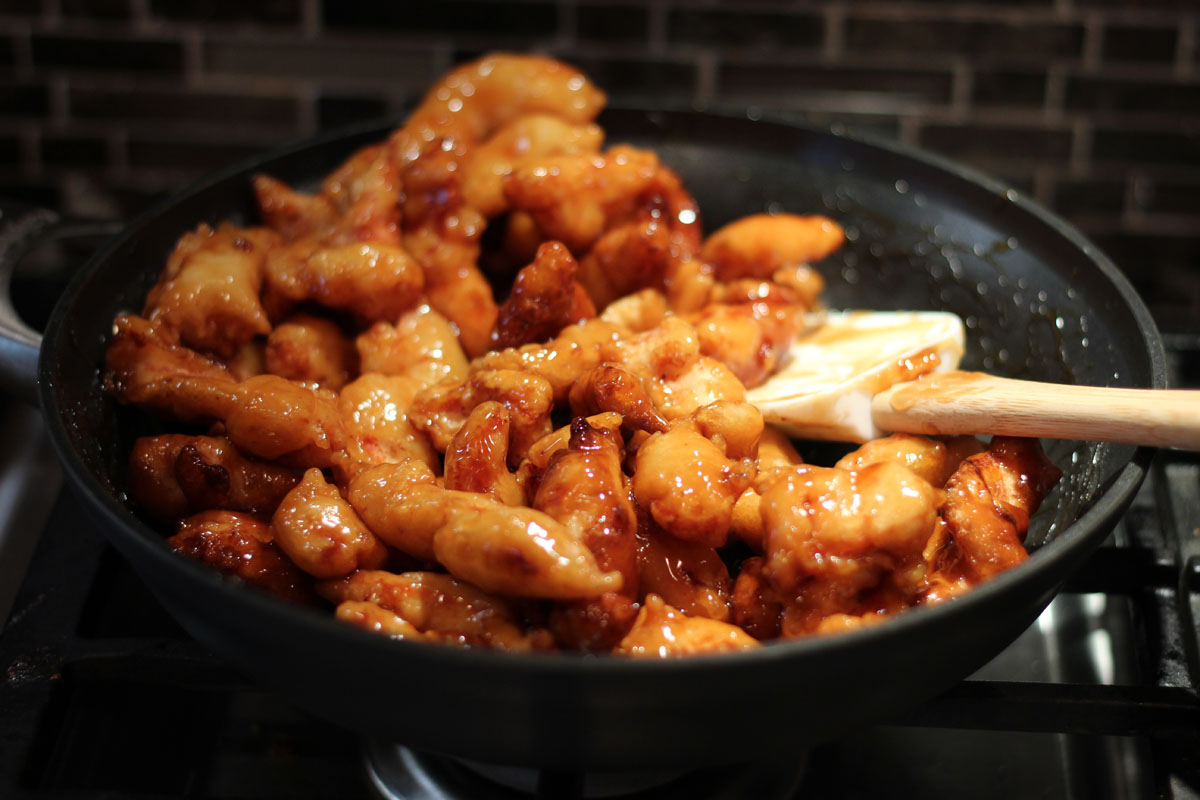 This honey sauce is so divine, its sweet and tangy and oh so yummy. My kids are big fans of the honey chicken at PF Changs and let me tell you, this is WAY better than that! They really love this meal which makes mama happy. I want to note, that when you are cooking up your chicken its really important that the temperature of your oil is spot on. If it's too low then you'll be left with a soggy breading. So, to make sure you have a nice crispy outside that temperature MUST be around 350.
The sesame seeds and green onions really add to the flavor and texture, so make sure to grab a container of them in the asian aisle of your grocery store.  Pick up some jasmine rice to serve it with while you're at it!
Honey Sesame Chicken
Yummy sticky and sweet honey sesame chicken.
Ingredients
4-6

c

vegetable oil for frying
Batter Ingredients:
2

chicken breasts

cut into strips

1/2

c

flour

sifted

1/4

c

corn starch

1/2

tsp

baking powder

1

egg white

1/3

c

water

1

tbsp

canola oil

1/4

tsp

salt
Sauce Ingredients:
3

tbsp

soy sauce

2

tbsp

rice wine vinegar

2

tbsp

sugar

4

tbsp

honey

4

tsp

corn starch

2/3

c

water
Toppings:
Green onions

sliced

Sesame Seeds
Instructions
For the chicken
* Mix all batter ingredients in a glass bowl

* Add chicken and stir

* Pour vegetable oil in a sauce pan and heat to (medium heat) 350 degrees. The oil should be deep enough so that a piece of chicken won't touch the bottom while cooking.

* Add chicken using tongs, in batches

* Cook chicken about 5 minutes, check doneness by cutting a piece open to see if you are at the right cooking time

* Using a slotted spoon remove the chicken onto a paper towel to remove the excess oil

* Once all the chicken is cooked, start on the sauce
For the sauce
* Combine all ingredients in a bowl, whisk it until combined

* Heat a frying pan to low heat

* Add the sauce to the frying pan

* Turn heat to medium and constantly whisk the sauce as it start to boil

* Turn heat off once the sauce has thickened

* Add the chicken to the sauce and toss it to coat

* Pour everything into a bowl and top with sesame seeds
Notes
*If your oil isn't hot enough, the breading on the chicken will be soggy and NOT crispy. It's important for the temperature of the oil to be correct.
*do not add more soy sauce then indicated or sauce will be bitter
Instructions