Decadent caramel apple white chocolate blondie bars that are so reminiscent of a traditional caramel apple you will be head over heels in love with these.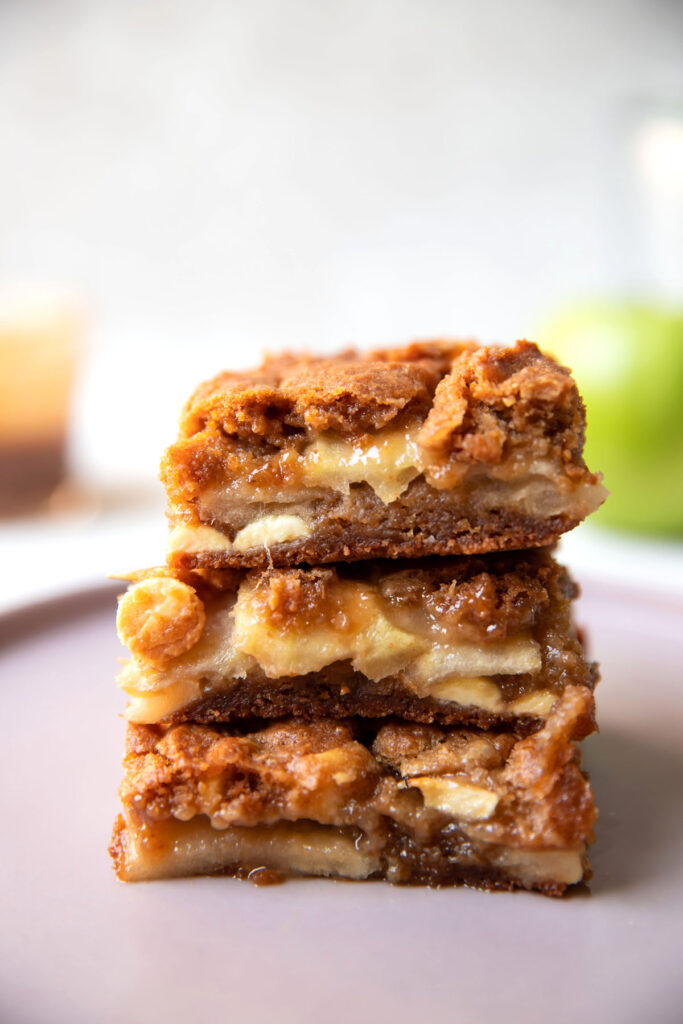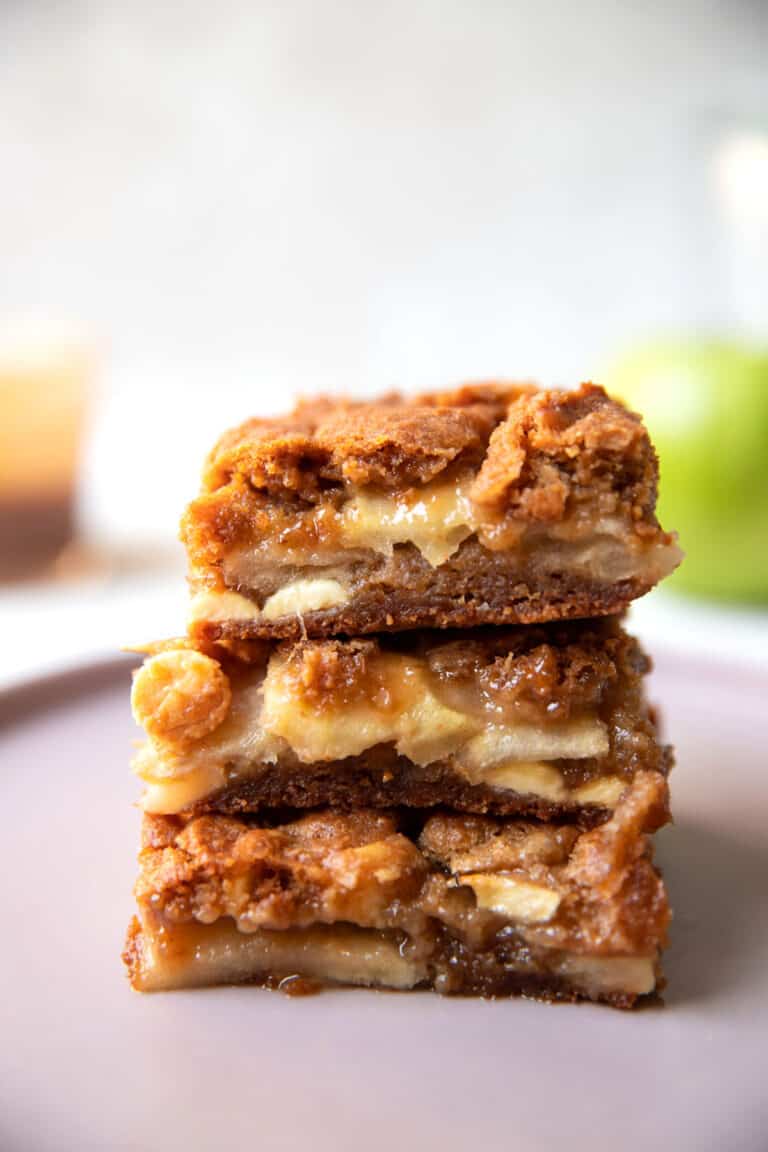 Caramel Apple White Chocolate Blondie Bars
This year, instead of a themed Halloween dessert, I wanted to make a spinoff of my favorite type of caramel apple. 
So I made caramel apple white chocolate blondie bars.
I originally was going to post my recipe for my favorite caramel apples (which is a caramel apple, drizzle with white chocolate and graham crackers) but I realize that most people don't want to be stuck with 13 caramel apples, so some sort of treat made more sense to share with you all.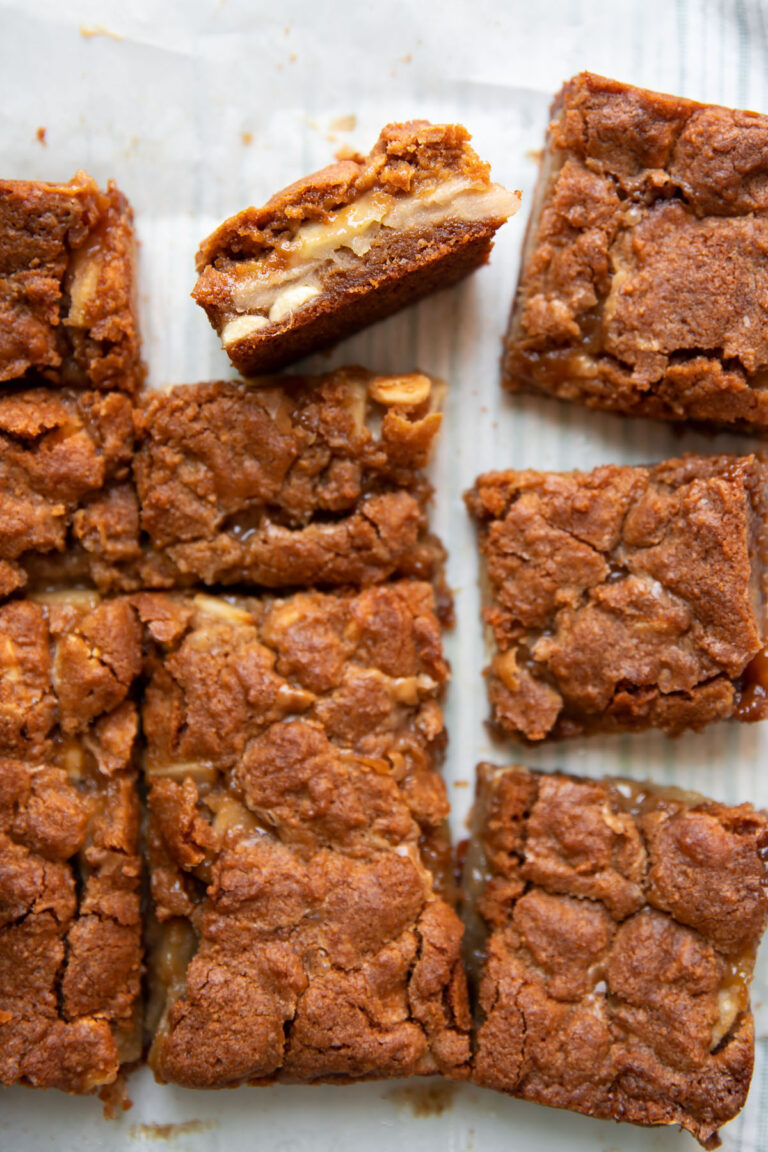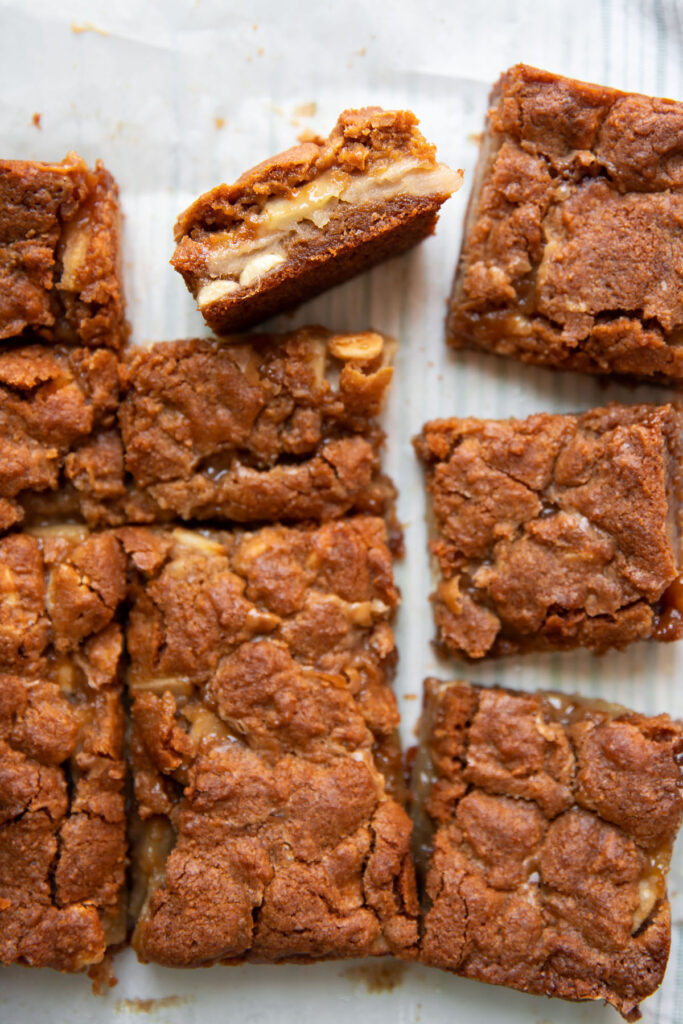 Queue the caramel apple blondie bars.
Here's the layers of the blondies, in order:
white chocolate blondie cookie bar
sliced granny smith apples
salted caramel
white chocolate blondie cookie bar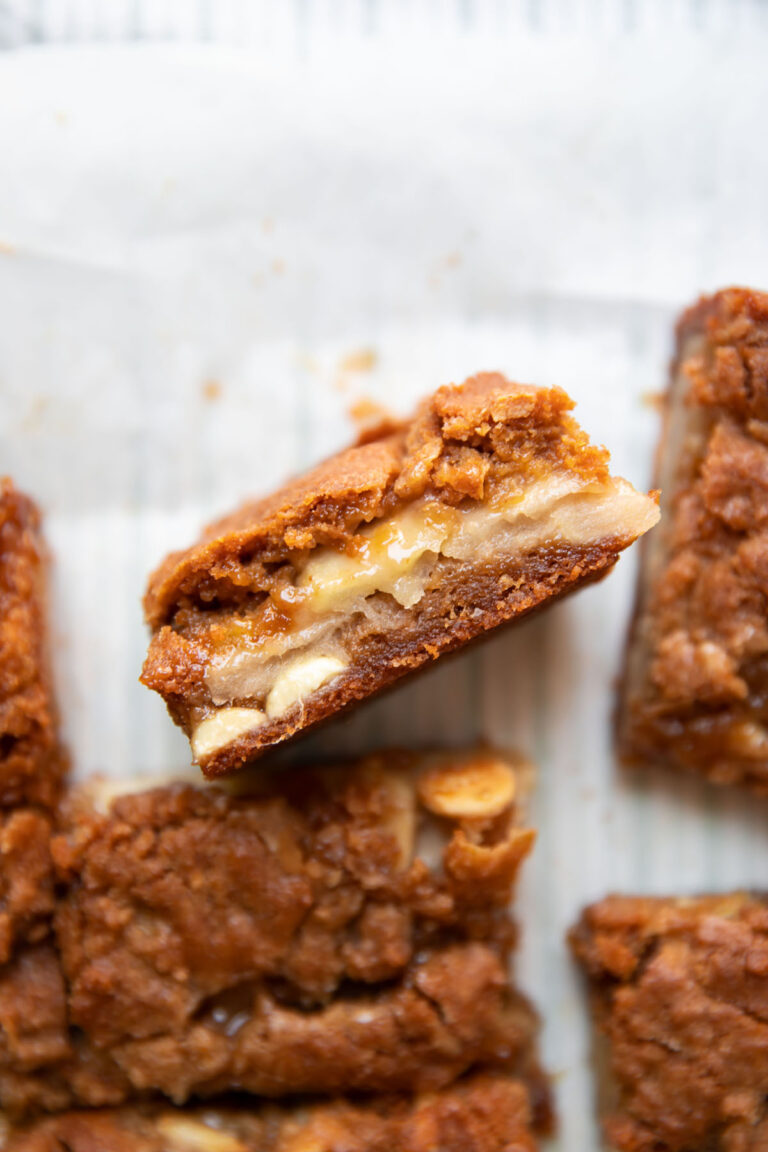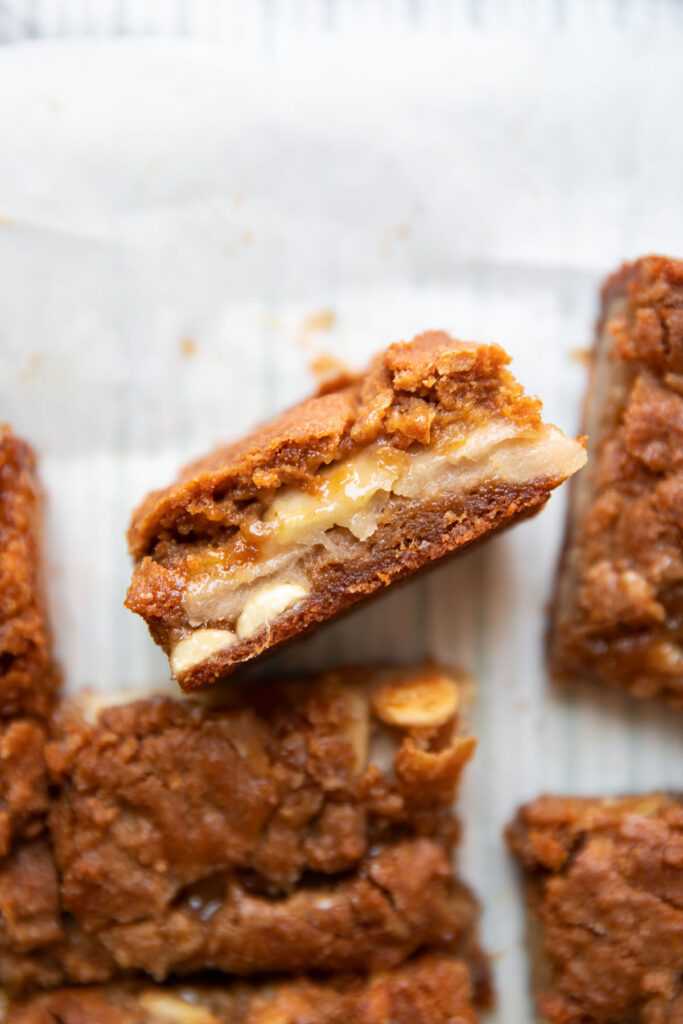 Just one bite of these caramel apple white chocolate blondie bars and you will be hooked. They are decadent, but not toothache sweet. The granny smith apples do a nice job of cutting down on the sweetness of the blondie bars.
And listen before you give me grief these aren't a traditional blondie bar, but who cares about rules? They are a mix of a cookie and a blondie bar.
What's a blondie bar?
So, a blondie bar is basically a brownie without the cocoa. The way it get's its flavor is from using brown sugar and vanilla extract. So these are a sort of cross between a cookie bar and a blondie bar.
They have more brown sugar and more vanilla than a typical cookie would have. Once all that caramel seeps in to the crevices, who really cares at that point.
Since we're on the subject of caramel, sometimes when you put caramel in with a cookie or a brownie it can be hard to tell when a baked good is actually done.
The old, toothpick in the center, doesn't really apply because IT WILL be gooey and sticky because of the caramel.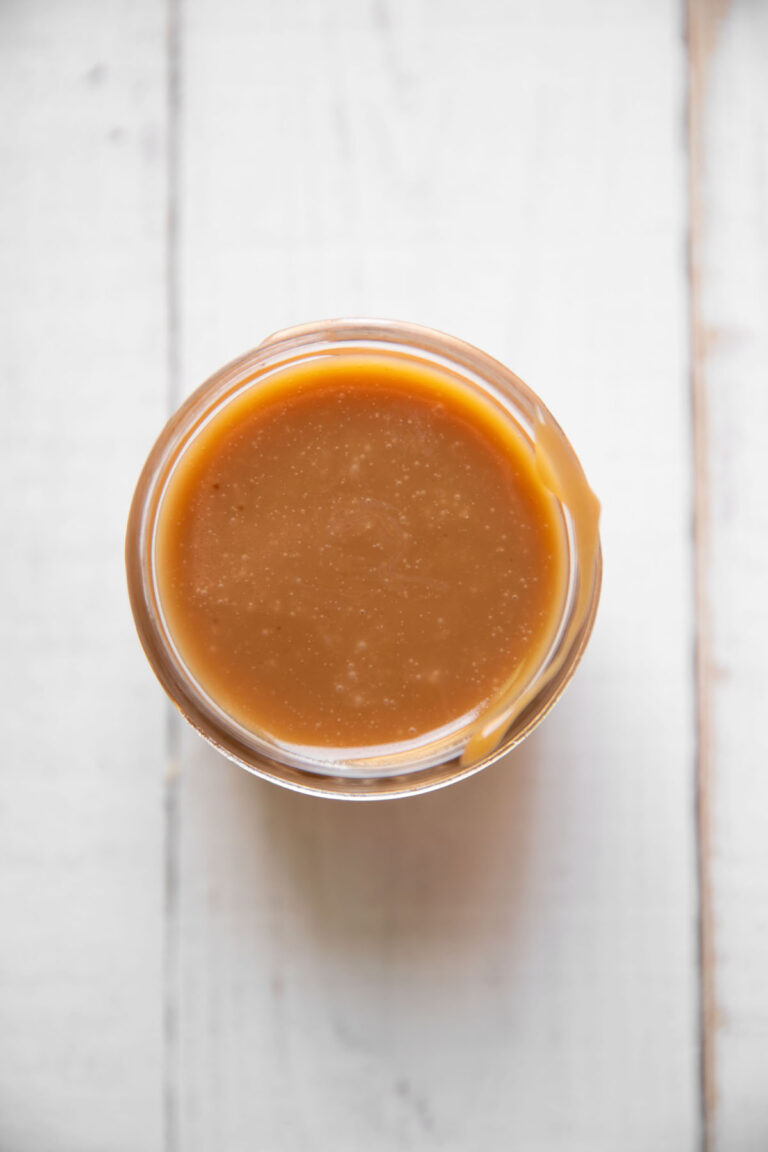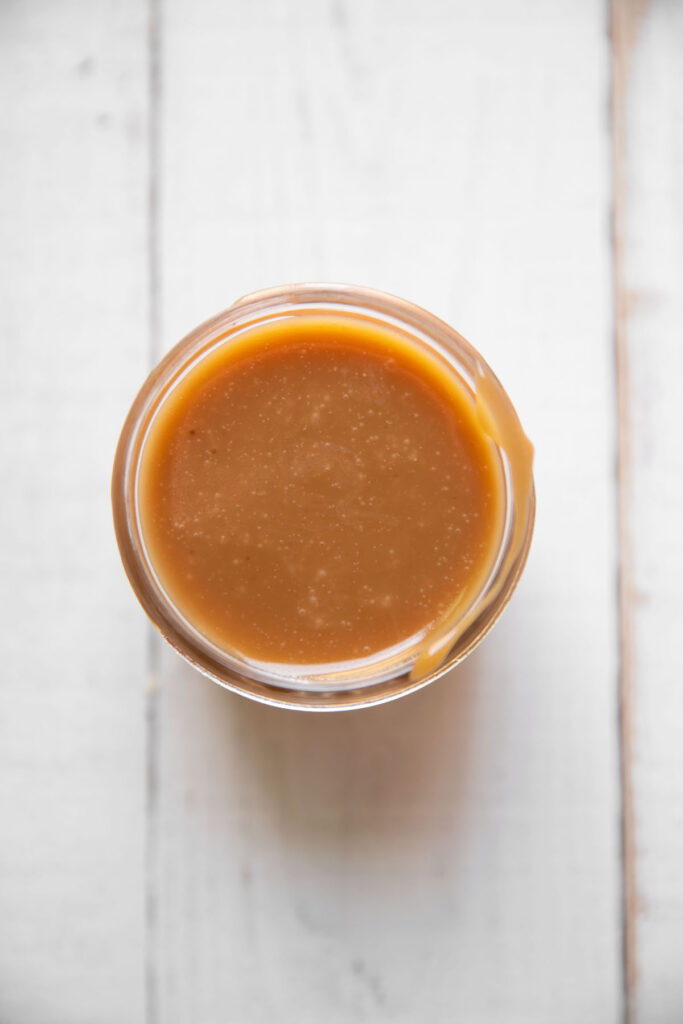 So here's what I do. Thermometer.
I have one that I use all the time because it has a cord attached to it so it stays in the oven and then its connected to a screen with a magnet on the back so I just keep it attached to the oven door on the outside.
I use it for grilling too. Nothing ever gets undercooked with this baby.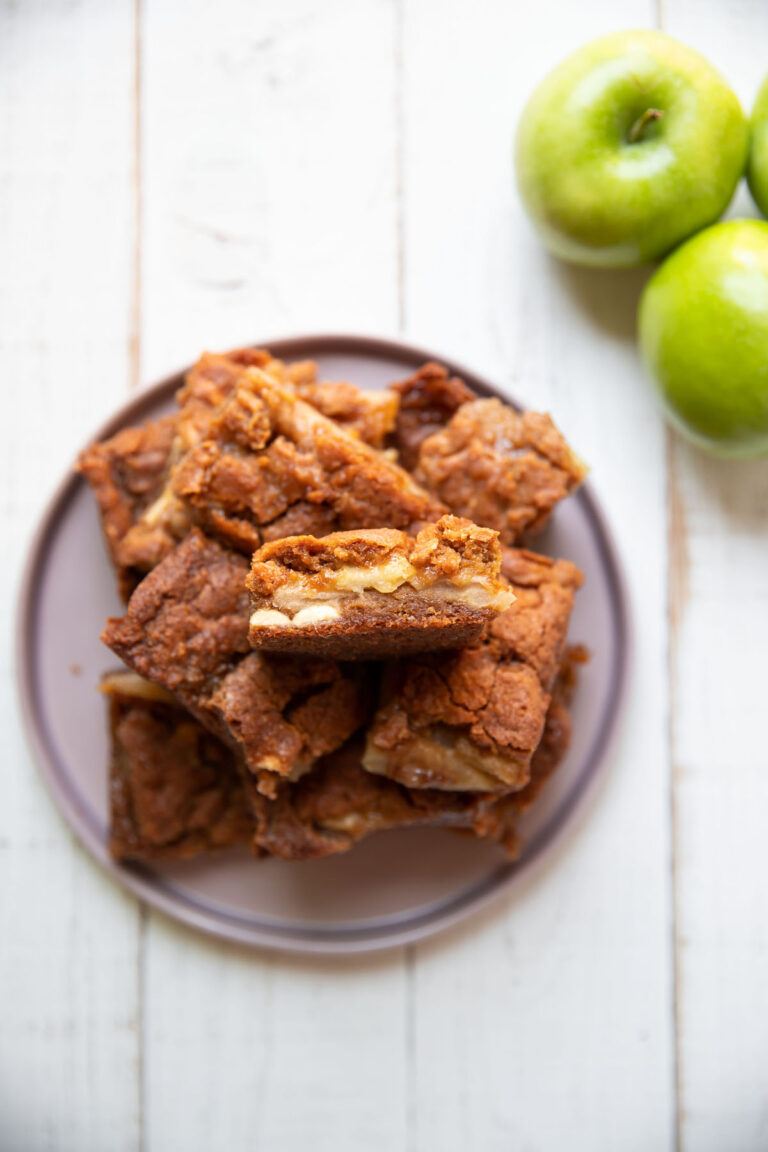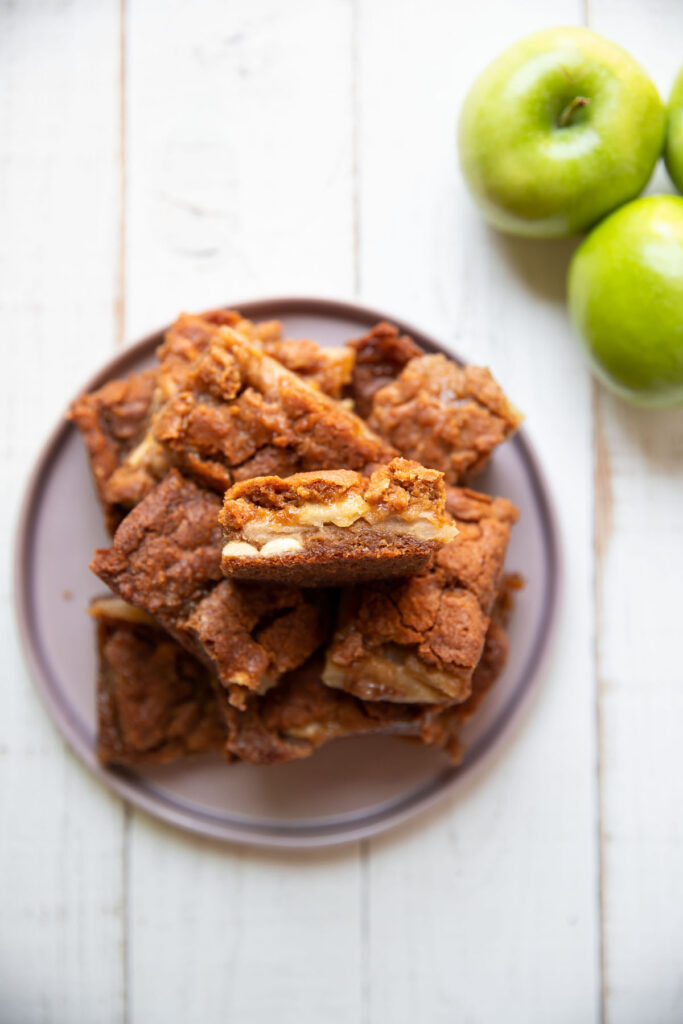 So if you don't have one...get one! You'll use it a lot (hello thanksgiving turkey). So you'll want to start cooking them and then halfway through you can put your thermometer in.
But here's my tip, if it touches the bottom of your pan then you'll get an inaccurate reading, so make sure its sitting somewhere on the top, try to prop it up. 190 degrees is what you need to cook a cookie to be done. This is about 350 degrees 35-40 minutes.
To help them not get too dark (unless you like that - like we do) you can set a piece of foil on top when you put your thermometer on.
More Awesome Cookie Bars
Make sure to follow the Modern Crumb Board on Pinterest for lots of yummy meal inspiration!  And subscribe to the newsletter, below, to get updates when new recipes post.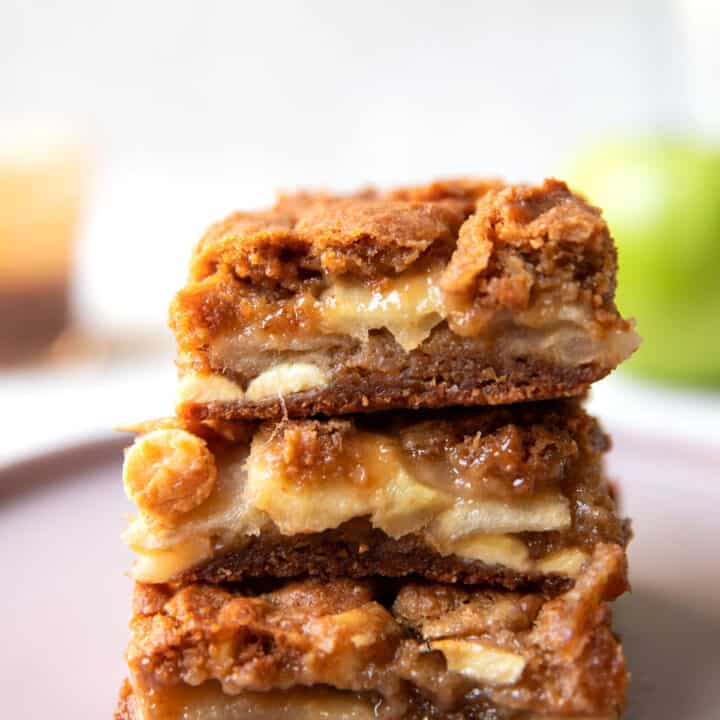 Caramel Apple White Chocolate Blondie Bars
Decadent caramel apple white chocolate blondie bars that are so reminiscent of a traditional caramel apple you will be head over heels in love with these.
Ingredients
½ c butter, softened
¾ c brown sugar
¼ c white sugar
1 tsp vanilla
1 egg
1 c graham crackers, finely crushed to resemble flour (8 graham crackers)
¾ c flour
½ tsp salt
½ tsp baking soda
½ c white chocolate chips
2 granny smith apples, cored peeled and sliced
caramel sauce
¼ c butter
½ c brown sugar
¼ c heavy cream plus more if needed
pinch of salt
¼ tsp vanilla extract
Instructions
Preheat oven to 350
In a stand mixer beat together the butter, white sugar and brown sugar until light and fluffy
Mix in the vanilla until smooth
Beat in the egg
Mix in the crushed graham crackers, flour, salt, baking soda and white chocolate chips
Blend until just combined
Heat a small pot over medium heat, add the butter and brown sugar whisking constantly
After a few minutes add the heavy cream, stir this for 5 minutes until there are no more granules and the caramel is completely smooth (taste to make sure it's not gritty)
Add the vanilla extract and a pinch of salt and more heavy cream if it needs to be thinned out at all
Press half of the cookie bar batter down in a square pan lined with parchment paper
Slice the apples and lay them down on top of the batter
Now drizzle on the caramel
Finish with the rest of the cookie bar batter, it won't smooth over so you'll have to drop chunks all over the apples and it will disperse while cooking
Bake for 20 minutes
Check the internal temperature using a cooking thermometer, it needs to get up to 190
Cover with foil at this halfway mark
Bake an additional 20 minutes
Before taking out of the oven make sure they have reached 190 (*see blog post above for this explanation)
Take out of the oven, cool on the counter
Once cooled, transfer to the fridge to chill, after chilled cut and serve!
Recommended Products
As an Amazon Associate and member of other affiliate programs, I earn from qualifying purchases.
Nutrition Information:
Yield:

16
Serving Size:

1
Amount Per Serving:
Calories:

268
Total Fat:

13g
Saturated Fat:

8g
Trans Fat:

0g
Unsaturated Fat:

4g
Cholesterol:

40mg
Sodium:

227mg
Carbohydrates:

36g
Fiber:

1g
Sugar:

22g
Protein:

3g
This information comes from online calculators. Although moderncrumb.com attempts to provide accurate nutritional information, these figures are only estimates.