What's better than a tender pot roast? A tender pot roast mixed with French onion soup, topped with crusty bread and gooey gooey melty gruyere cheese.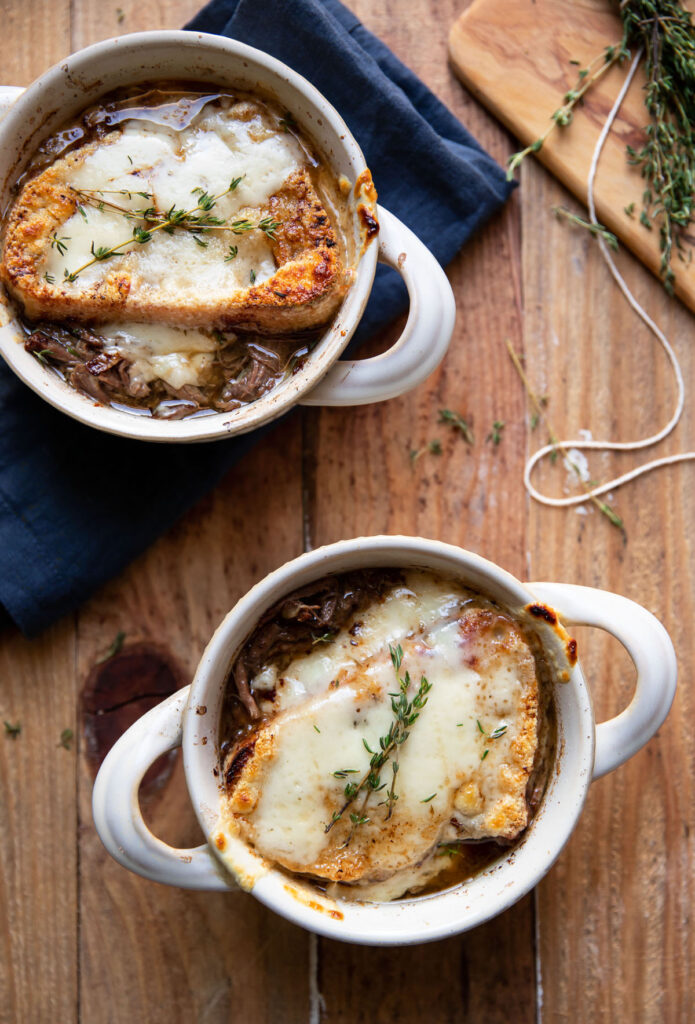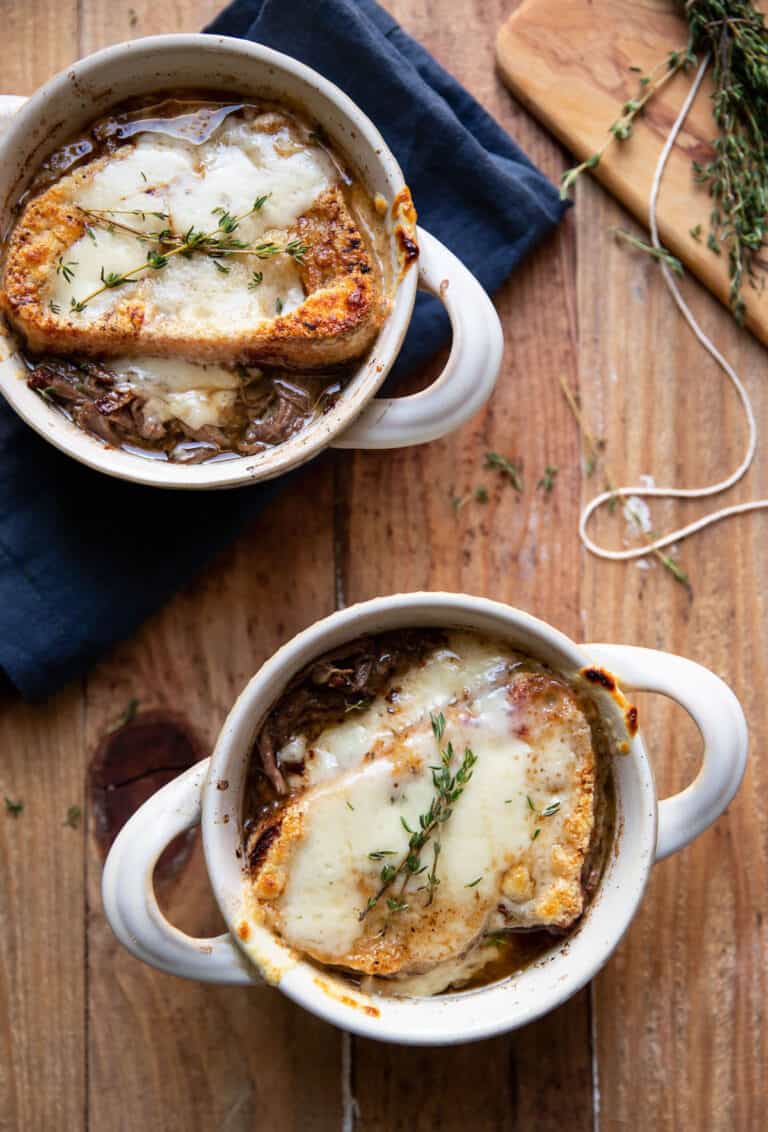 Tender Pot Roast French Onion Soup
Say hello to your new favorite winter soup. Literal waving is encouraged.
It starts with a gorgeously seared chuck roast. Slow roasting all day with some golden delicious onions that have been seasoned and lightly caramelized.
Toss in a little bouquet of fresh herbs; thyme is my herb of choice and I think it goes really nice with the gruyere cheese.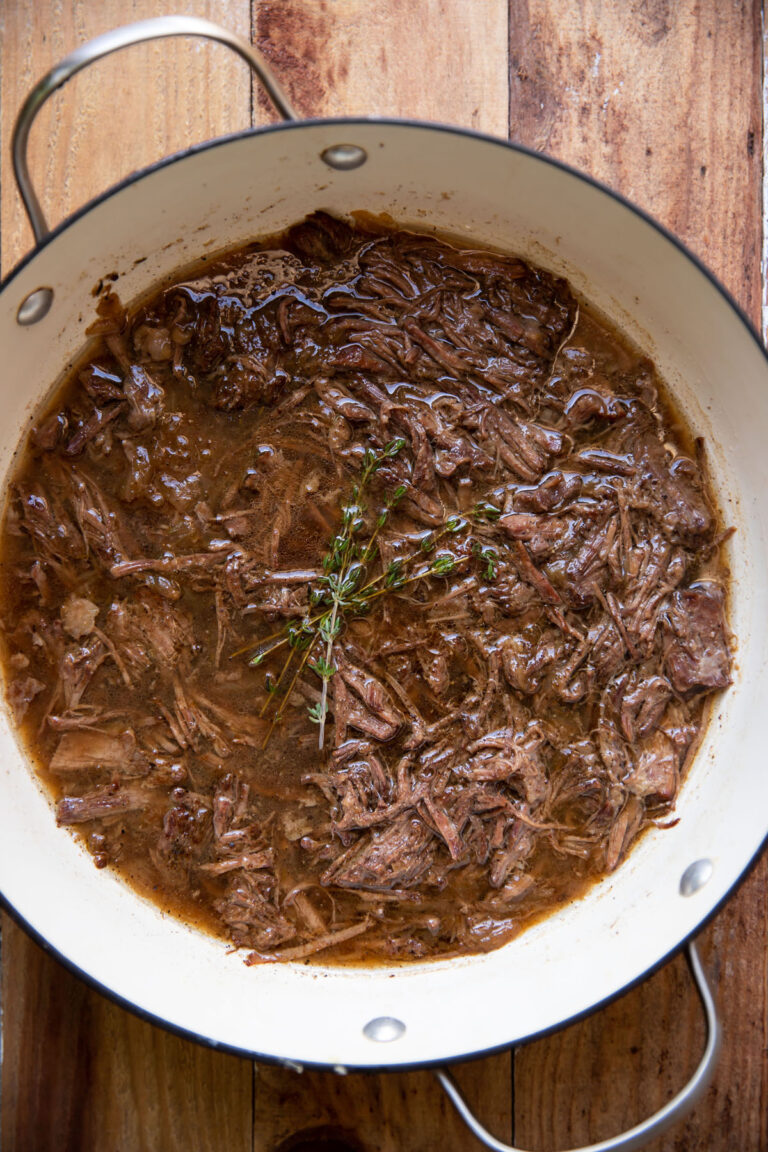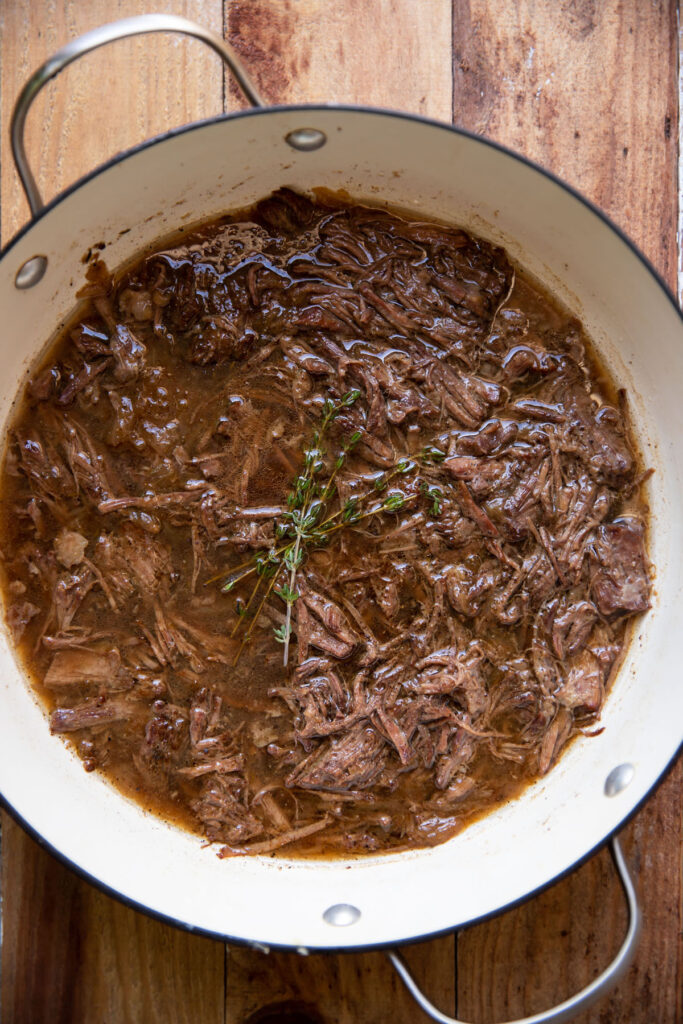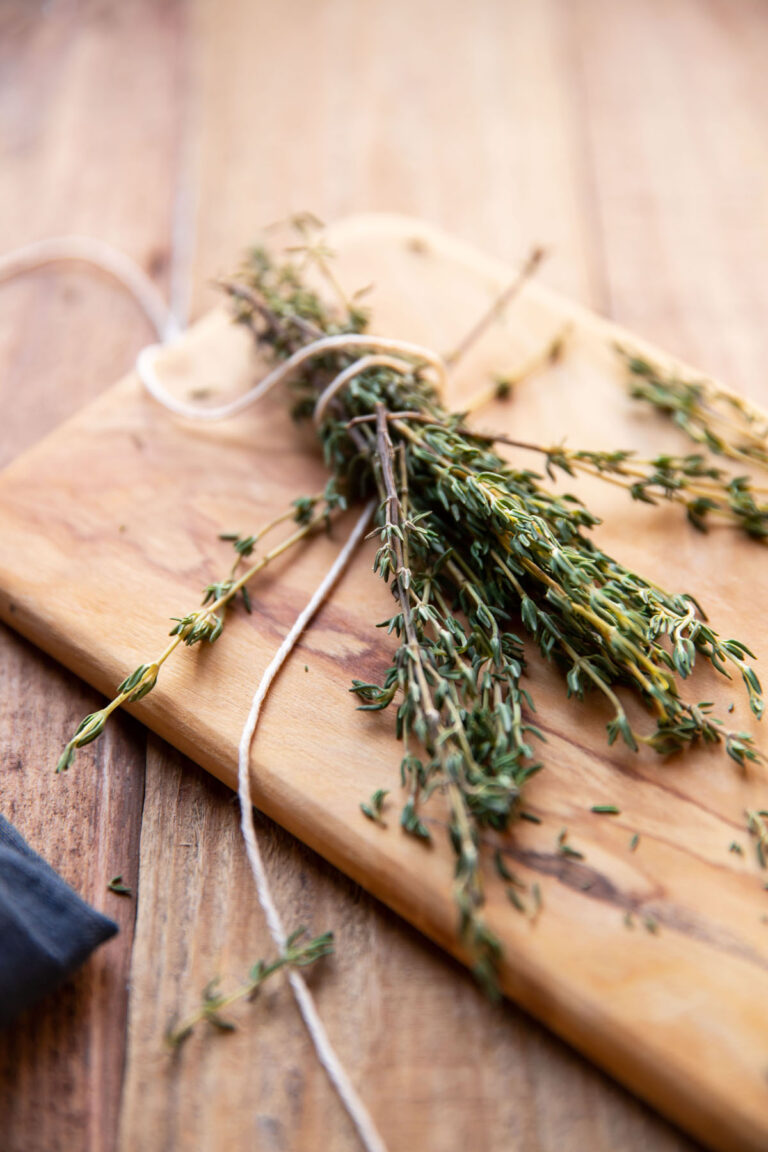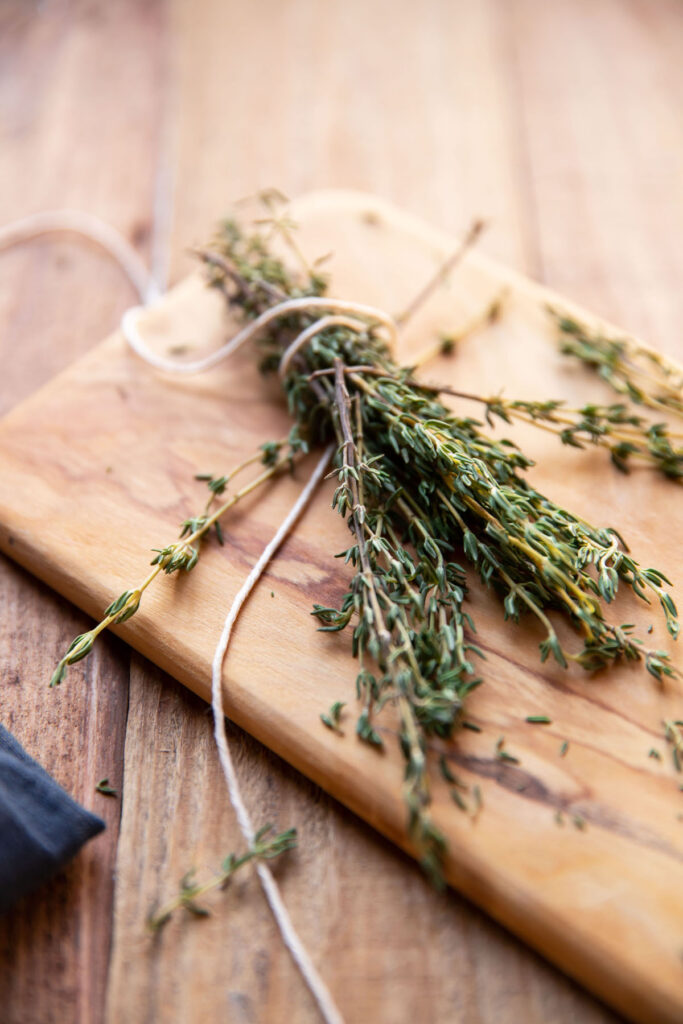 On a note of cheese, the more gruyere on top the better.  The gruyere cheese is important, Swiss cheese has a little bite to it and goes really well with the pot roast and the onions. 
If you throw a bland cheese on top then it has no purpose, so that strong Swiss flavor is crucial to the overall flavor.
You could cook it one of two ways. 
Slow cook for 8 hours or as I like to call it, oops I forgot it's crockpot night, and do a 2 hour high 3-4 hour low cook.  It happens. 
To me mostly, like ALL the time.  Crockpot meals are great if you actually remember to put them in the crockpot.  It dawns on me around 10 that I forgot.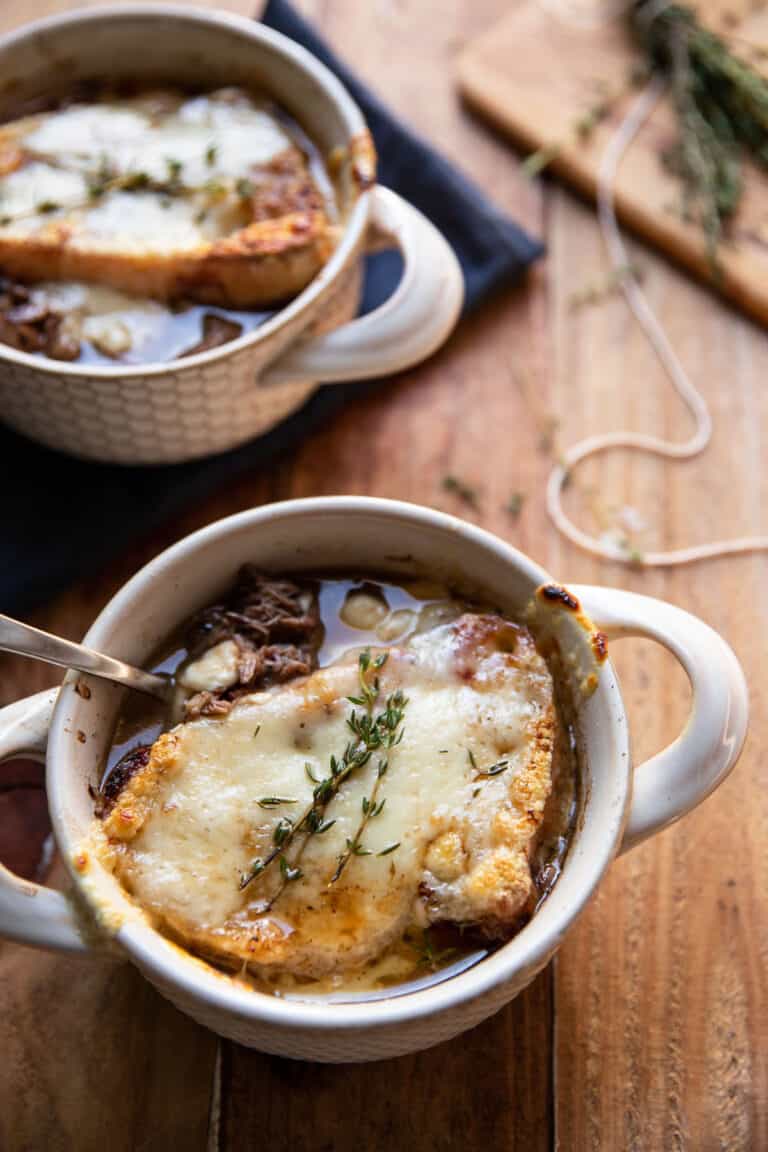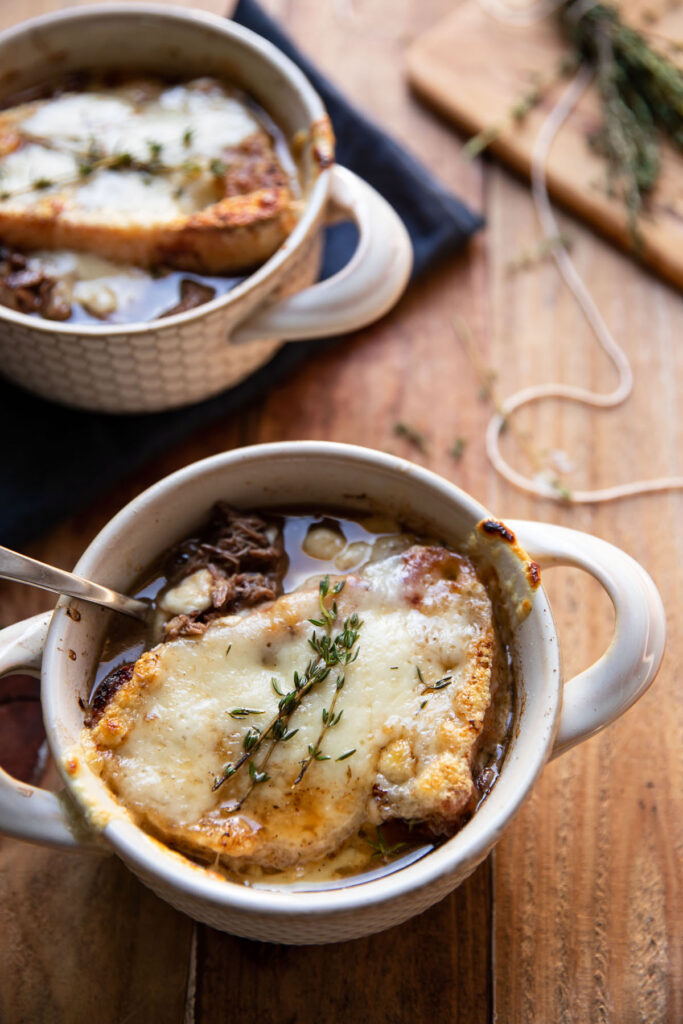 So I've made it both ways and both ways work.
The big difference is that a full length low cook will leave you with less fat marbled throughout in the end, a high/low cook is a bit more rushed and you may still have a bit of fat in between when you go to separate the pieces.
The slow cook process literally melts away the fat.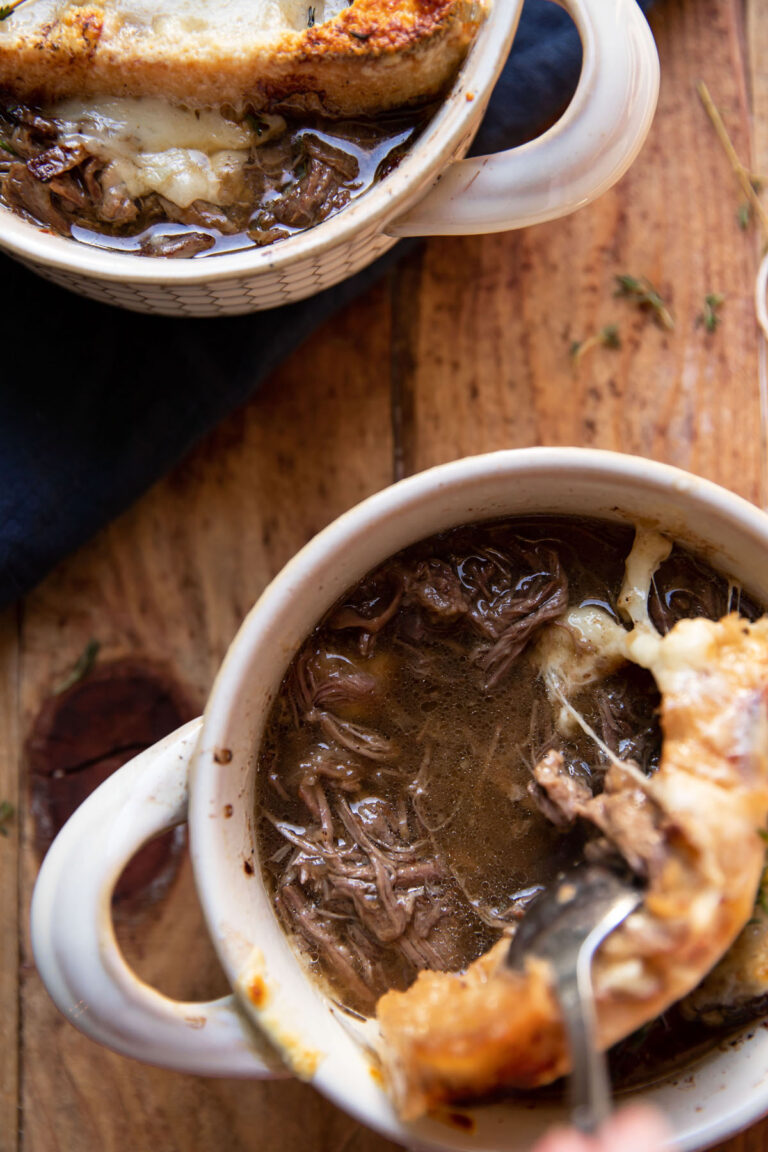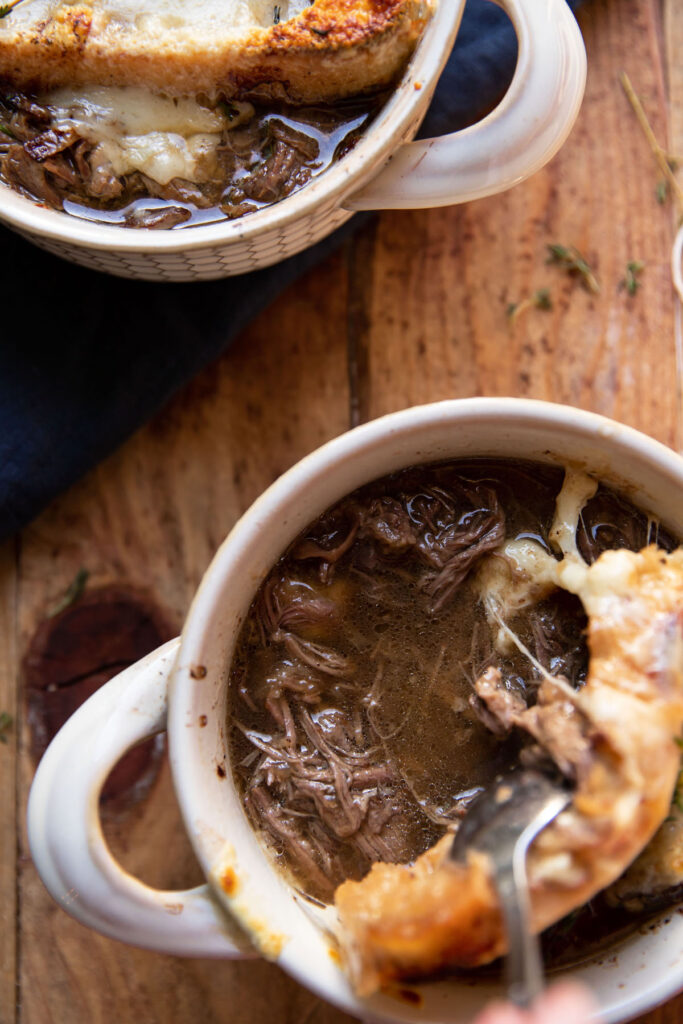 So my best tip when making this, so your bread doesn't disintegrate, is to place the bread slices on a baking sheet and broil for a few minutes (don't let it burn).
You just want to toast one side, the side that will be facing the soup. Don't worry about the other side because that gets the cheese and will also get a broil at the end.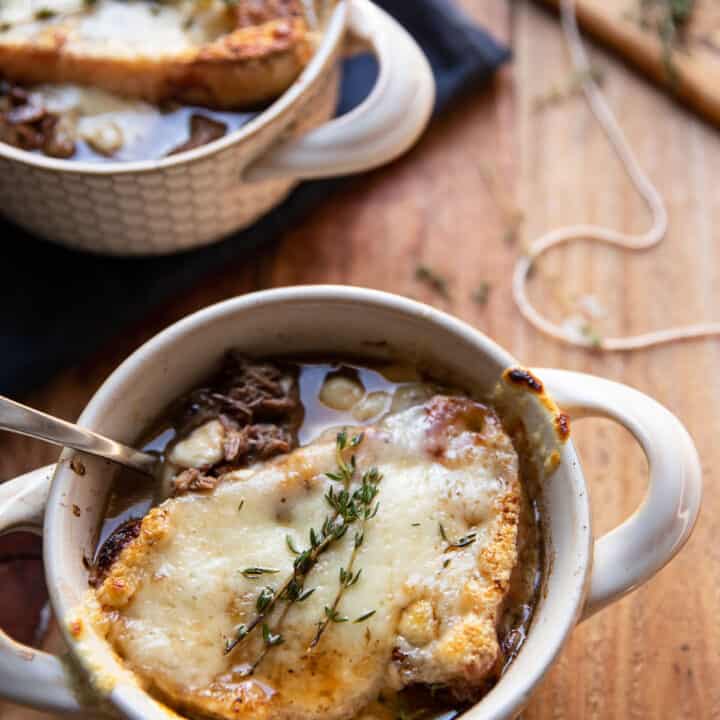 Tender Pot Roast French Onion Soup
A tender pot roast mixed with French onion soup, topped with crusty bread and gooey gooey melty gruyere cheese.
Ingredients
2 ½ lb chuck roast
olive oil
salt and pepper
onion powder
3 c water
3 tsp beef better than bouillon
¾ tsp Worcestershire sauce
1 sweet yellow onion, cut in half and sliced
2 large thyme bundles, remove halfway through cooking
1 loaf of crusty French bread
8 oz gruyere cheese, shaved
parmigiano reggiano, grated (as much as you want)
Instructions
Season the chuck roast with salt, pepper and enough onion powder to cover the entire piece of meat
Sear all the sides in a pan, over med/high heat, with some olive oil
Turn the heat under the pan to low
Transfer the roast to the slow cooker set to low
Add to the slow cooker 3 cups of water that's been mixed with 3 tsp of better than beef bouillon
Wipe out the pan if any bits got burnt, add a little more olive oil and the onions to the pan
Sprinkle a bit of salt on top, to help caramelize and cook for 10-15 minutes, stirring every few minutes
Transfer this to the slow cooker
Cook on low for 8 hours
Scoop out the onions and move them to a soup pot
Transfer the meat to a cutting board, remove any fat and discard, shred the the beef with two fork it should fall apart, transfer that to the soup pot
Strain the liquid and run it through a gravy sepparator, pour all the good liquid into the soup pot
Heat the oven to broil
Slice up the french bread, place it on a baking sheet and broil one side for a few minutes until toasted
Spoon the soup into an oven safe (broil is 550 degrees so safe enough for that) bowl, top it with the toasted side of the bread facing the soup, add the shavings of gruyere cheese and parmigiano reggiano
Place the bowls on the baking sheet, under the broiler until the cheese melts
Serve!
Nutrition Information:
Serving Size:

1 grams
Amount Per Serving:
Unsaturated Fat:

0g